Iran's Zarif: U.S. regional allies feed terror financially, ideologically 
July 16, 2017 - 20:27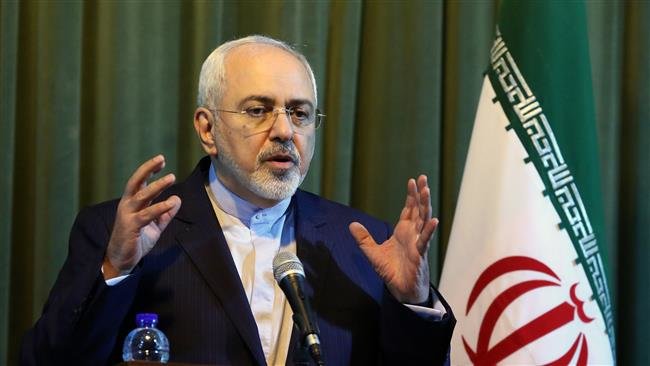 TEHRAN – Iran's Foreign Minister Mohammad Javad Zarif said on Sunday that it is U.S. cronies in the Middle East rather than Iran who promote terrorism financially and ideologically, rapping Washington's policy toward his country as "misplaced and misguided." 
"We know those who attacked the World Trade Center were citizens of which countries in the region – I can tell you none of them came from Iran. None of the people who engaged in acts of terrorism since 2001 came from Iran.
Most of them came from U.S. allies," Zarif said in an interview with the CNN correspondent Fareed Zakaria.
The U.S. House of Representatives passed legislation in September 2016 that would allow the families of victims of the Sept. 11 attacks to sue Saudi Arabia's government for damages.
Fifteen of the 19 hijackers were Saudi citizens.
"Look at ISIS, look at Nusra, look at Al-Qaeda, look at other terrorist organizations… none of them have anything to do with Iran and all of them receive not only their ideology but their financial assistance, their weapons, their arms from others who call themselves U.S. allies."
Zarif made the comments in reply to a question on anti-Iran remarks by Donald Trump during his May visit to Saudi Arabia as his first foreign trip as president.

The top diplomat branded Trump's stance during the trip as "misplaced and misguided policy."
Delivering a scathing rebuke of Tehran in his speech to the Arab Islamic American Summit on May 21, Trump noted "until the Iranian regime is willing to be a partner for peace, all nations of conscience must work together to isolate Iran."
Disagreement over a list of bilateral and regional subjects have brought relations between Tehran and Riyadh to their worst level in nearly four decades.

Having no diplomatic ties since the storming of Saudi diplomatic posts in Tehran and Mashhad in January 2016, Iran and Saudi Arabia back opposing sides in the Middle East conflicts, particularly the Syrian crisis.

While Tehran is unfaltering in backing Syrian President Bashar al-Assad, Saudi Arabia has been pushing his ousting.
Saudis' anti-Iran policies have materialized in other forms as well. Downgrading ties with Iran was among a list of demands from Qatar by a blockading Saudi-led coalition in recent weeks.

AK/PA