6,000 motorcyclists apply for traffic permits in Tehran
July 27, 2017 - 20:26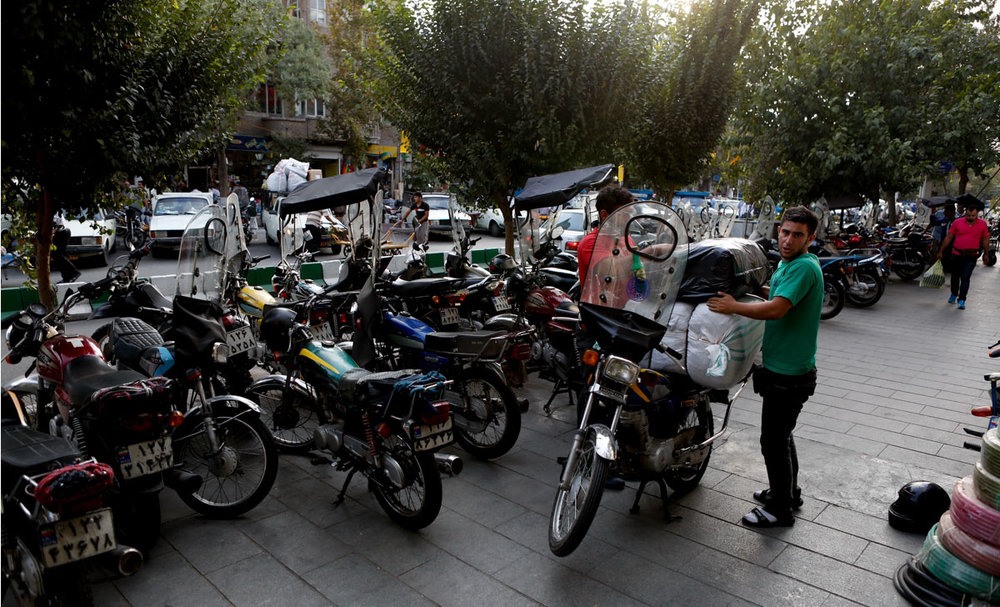 TEHRAN – Over 6,000 motorcyclists have registered for getting permits to enter restricted traffic zones in Tehran over the past three days.
Tehran Municipality has called on motorcyclists who want to enter limited traffic zones zone to put in their requests on the municipality's website from July 23 to August 6.
"According to latest studies, 32 percent of air pollution is caused by motorcycles in Tehran and carburetor motorcycles produce four to five times more pollution than a standard car. However there has so far been no limitations for motorcyclists in the city," the head of Tehran Municipality's traffic permits office Mostafa Qanbarnejad told ISNA on Wednesday.
The motorcycles should be at least eight years old, he said, adding that owners should obtain duty labels and inspection decals before applying to register their specifications.
However, hybrid motorcycles do not need any permissions for entering limited traffic zones, he concluded.
Traffic permit is needed for cars to enter restricted zones in central Tehran between 06:30 to 17:00 from Saturday to Wednesday and from 6:30 to 13:00 on Thursday.
Regular cars must pay $8 per day to obtain a traffic permit for entering the restricted zones.
Recently, the Tehran Municipality has expanded the restricted zones to cover further areas in all directions from the city center.
SB/MG