Mobile dental clinics to offer free services in deprived areas
August 1, 2017 - 17:14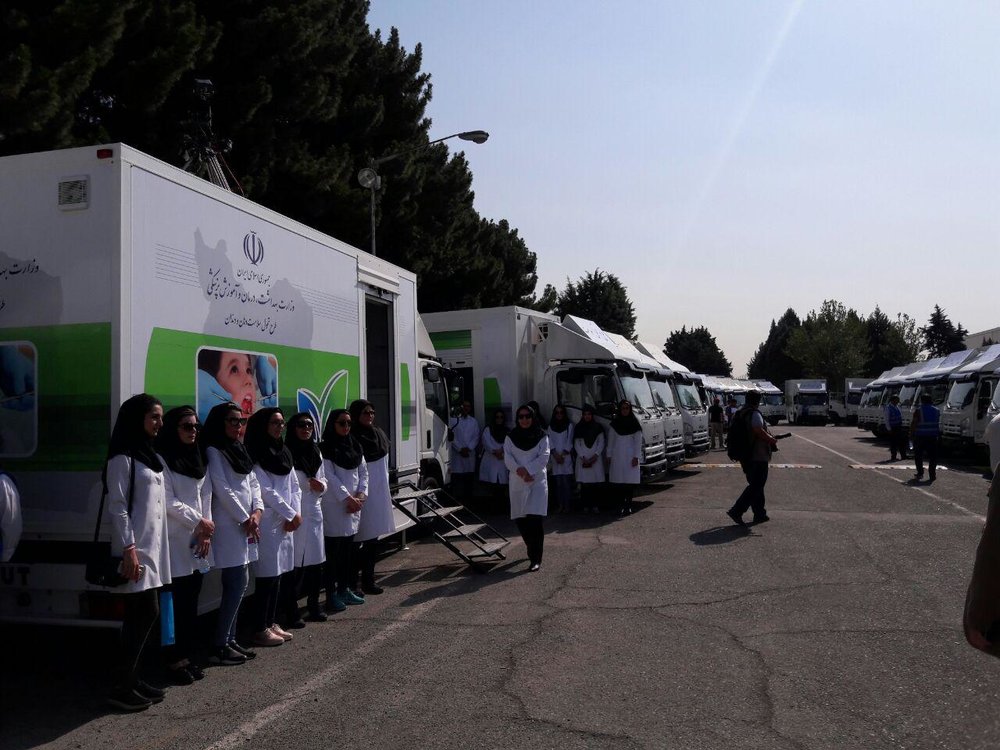 TEHRAN – In a ceremony held on Monday, eighty mobile dental clinics started to be dispatched to underprivileged areas across the country with the goal of providing people with free-of-charge services.
Each clinic is accompanied by a dentist and a technician and is equipped with dental x-ray and autoclave units.
The project is in line with the national healthcare reform plan. Funded by universities of medical sciences and philanthropies, some 2.7 billion rials (about $67,500) has been expended to set up each clinic.
"About 1,100 centers in rural areas are offering dental care and 1,200 dentists are working in these centers. Adults under 14 years of age, pregnant women, and breastfeeding moms can benefit from free dental care in rural areas and cities with less than 20 thousands population," Health Minister Hassan Qazizadeh-Hashemi said on the sidelines of the ceremony.
In the previous Iranian calendar year (March 2016-March 2017) NGOs donated 15 billion rials (about $375,000) to boost infrastructures in the field of healthcare, the deputy health minister Mohammad-Hadi Ayyazi has said.
The healthcare reform plan, aiming at decreasing the out-of-pocket expenses for the patients, promoting natural birth, and supporting underprivileged patients suffering from rare or incurable diseases, was launched in the country in May 2014.
One of the most important changes occurred within the framework of the healthcare reform plan was the reduction of out-of-pocket expenses for those living in rural areas to less than 3 percent and their insurance coverage free of charge.
Some 11 million people living in underprivileged areas are now under the coverage of health insurance services.
SB/MG