High-level meetings in Tehran
August 7, 2017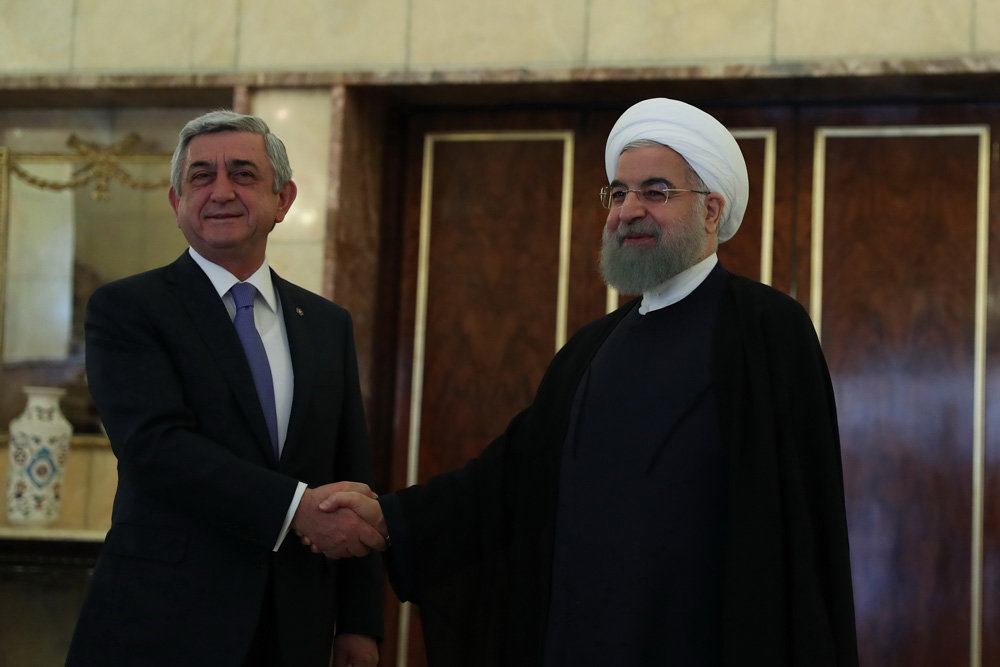 TEHRAN – On Sunday, senior Iranian officials held a series of meetings with a number of foreign officials who arrived in Tehran to attend the Saturday inauguration ceremony of President Hassan Rouhani.  
Some 1200 guests, including 700 senior Iranian officials and 500 prominent officials from other countries, participated in the inauguration ceremony on Saturday.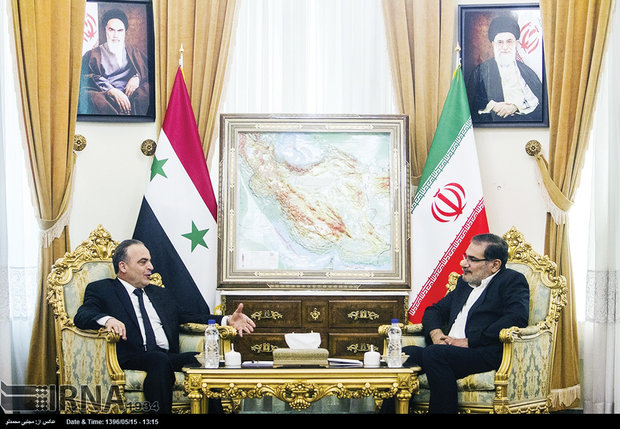 The senior-level meetings in Tehran signify the important status of Iran in a region torn apart by conflicts. Also, participation of more than a hundred of political figures, including European Union foreign policy chief Federica Mogherini, indicates the failure of attempts by certain regional countries to isolate Iran.
Among those who held talks with Rouhani were Armenian President Serzh Sargsyan, Lebanese Parliament Speaker with Nabih Berri, Afghan President Ashraf Ghani, etc.
In the meeting with Sargsyan, Rouhani said Iran seeks to expand relations with the neighboring counties, especially Armenia.
"There are many grounds for the two countries to expand ties in areas of economy, culture, transportation, energy and tourism," Rouhani stated.
He also highlighted the importance of close cooperation among regional countries in fighting terrorism and showing vigilance in face of dangers posed by terrorism.
For his part, Sargsyan called for expansion of relations in various spheres.
'Celebration of democracy'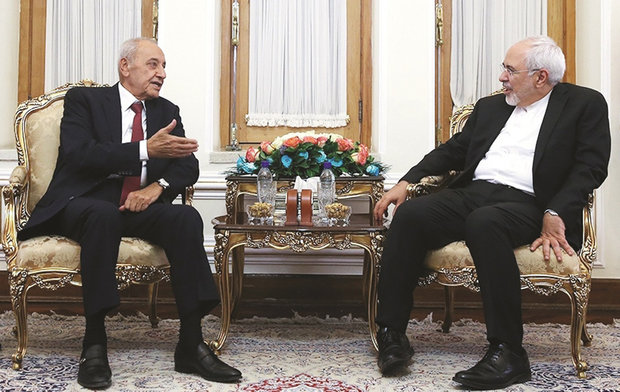 Iran's Foreign Minister Mohammad Javad Zarif in an appearance with Lebanon's Parliament Speaker Nabih Berri in Tehran on August 6, 2017.
During the meeting with Berri, Rouhani said that Iran and Lebanon have always enjoyed friendly relations.
Berri also called the Rouhani inauguration ceremony a "celebration of democracy" in Iran.
'Spain, Iran have contributed to global civilization'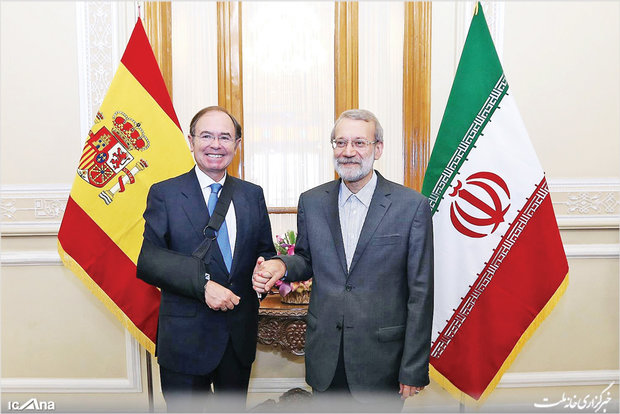 Iran's Parliament Speaker Ali Larijani and Spanish Senate President Pío García-Escudero (L) in Tehran on August 6, 2017.
Rouhani also told Spanish Senate President Pío García-Escudero that since the July 2015 nuclear agreement went into effect, the necessary conditions have been provided for expansion of economic ties between Iran and European countries including Spain.
"The European Union (EU) played an effective role in the implementation of BARJAM (the Persian acronym for the nuclear deal)," he noted, lauding EU's stance against Washington's lack of commitment to the nuclear deal.
The president went on to say that Tehran-Madrid ties has always been friendly, adding Iran and Spain, as two "friendly" countries, should receive the greatest benefits from the nuclear agreement which went into effect in January 2016.
Rouhani also called for further cooperation between the two countries in tourism industry.
In his turn, García-Escudero congratulated Rouhani for his re-election, saying the recent election in Iran showed the Iranians once again voted for their president's "moderate" approach.
The Spanish official noted that Madrid supports the policies adopted by the Iranian administration, saying Spain regards Iran's regional policies to the benefit of the region.
"Iran and Spain are two countries with ancient history which played effective and important roles in formation of global civilization," García-Escudero said.
Rouhani also met separately with Chairman of Belarusian Council of the Republic Mikhail Myasnikovich; King Letsie III of Lesotho; Prime Minister of Swaziland Barnabas Sibusiso Dlamini; and President of the National Assembly of Serbia Maja Gojkovic.
First vice president Es'haq Jahangiri also held talks with his Ghanaian counterpart Mahamudu Bawumia. Jahangiri said there is a great potential for Tehran-Accra cooperation bilaterally, regionally and internationally.
The vice president went on to say that Iran is among advanced countries in building dams, railways and highways.
Iranian Foreign Minister Mohammad Javad Zarif met also separately with a number of visiting foreign officials including Moldavian President Igor Dodon; South African Minister of State Security David Mahlobo; Italian Undersecretary of State for Foreign Affairs Vincenzo Amendola; and Deputy Speaker of the Bosnian House of Peoples Safet Softic.
NA/PA