Rouhani calls for expansion of economic ties with Spain
August 6, 2017 - 20:42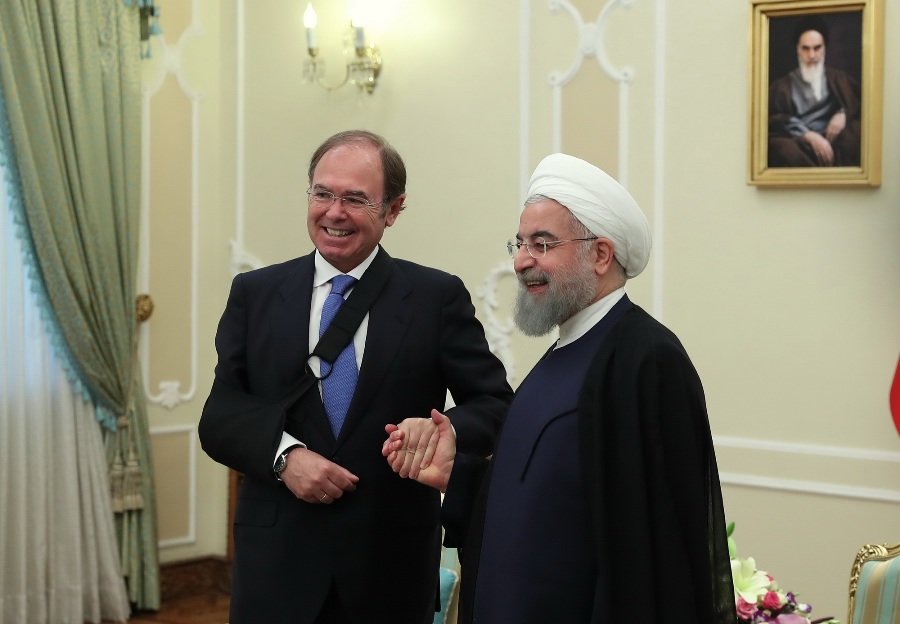 TEHRAN – President Rouhani said on Sunday that since the July 2015 nuclear agreement went into effect, the necessary conditions have been provided for expansion of economic ties between Iran and European countries including Spain, IRNA reported.
Rouhani made the remarks in a meeting with Spanish Senate President Pío García-Escudero.
"The European Union (EU) played an effective role in the implementation of BARJAM (the Persian acronym for the nuclear deal)," he noted, lauding EU's stance against Washington's lack of commitment to the nuclear deal.
The president went on to say that Tehran-Madrid ties has always been friendly, adding Iran and Spain, as two "friendly" countries, should receive the greatest benefits from the nuclear agreement which went into effect in January 2016.
Rouhani also called for further cooperation between the two countries in tourism industry.
In his turn, García-Escudero congratulated Rouhani for his re-election, saying the recent election in Iran showed the Iranians once again voted for their president's "moderate" approach.
The Spanish official noted that Madrid supports the policies adopted by the Iranian administration, saying Spain regards Iran's regional policies to the benefit of the region.
"Iran and Spain are two countries with ancient history which played effective and important roles in formation of global civilization," García-Escudero said.
MH/PA