Army official says Iran monitoring all regional moves
August 8, 2017 - 0:56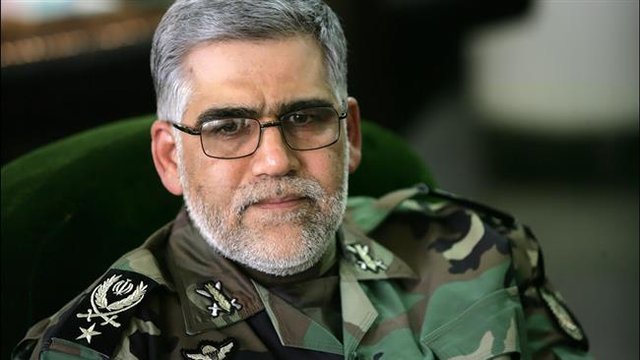 TEHRAN – Army Deputy Commander Ahmad Reza Pourdastan said on Sunday that Iran is monitoring all the moves and developments in the Middle East region.
Pourdastan said Iran has the "upper hand in countering enemies".
He added, "Today, the enemy is seeking to deprive us of missile capabilities."
On July 25, the two houses of the U.S. Congress ratified sanctions against Iran. The sanctions were mainly targeted at Iran's missile capability.
The U.S. Treasury Department also imposed sanctions on six Iran-based satellite companies on July 28 after Iran launched Simorgh (Phoenix) satellite carrier rocket into space a day earlier.
Pourdastan said that the U.S. sanctions on Iran are not something new, adding the Iranians will resist all the sanctions as they have been doing so since the Islamic Revolution in 1979.
Elsewhere, the deputy army chief said that the U.S. presence in the region is targeted at exerting pressure on Iran.
The U.S. use all the political and social strategies in line with its objectives, however, Iran is ready to counter them, he remarked.
NA/PA