U.S. actions show bad faith, Zarif says
July 29, 2017 - 20:36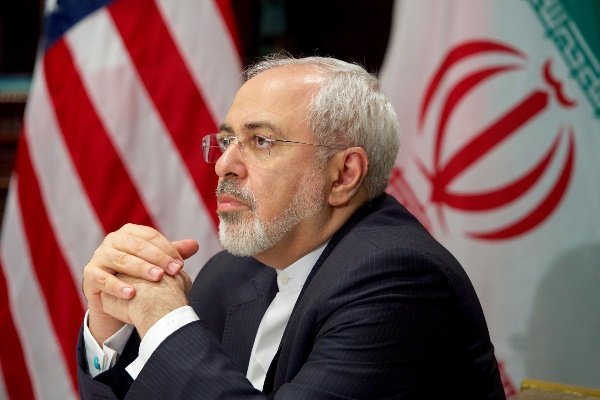 TEHRAN – Foreign Minister Mohammad Javad Zarif on Friday said while Iran is complying with the nuclear deal in "good faith" the U.S. is showing "bad faith" through its actions and rhetoric.
The remarks by the chief diplomat came after the U.S. claimed the launch of a satellite-carrier rocket by Iran on Thursday contravened the spirit of the nuclear deal, officially called the Joint Comprehensive Plan of Action (JCPOA).
"Iran - unlike the U.S. - has complied in good faith with the letter AND spirit of JCPOA. Rhetoric & actions from U.S. show bad faith," Zarif tweeted on Friday.
The U.S. State Department also released a media note on Friday claiming that Iran's act in launching the satellite carrier is inconsistent with UN Security Council Resolution 2231.
The resolution - which endorsed the July 2015 nuclear deal between Iran, great powers and the European Union - "calls upon" Iran not to "undertake any activity related to ballistic missiles designed to be capable of delivering nuclear weapons, including launches using such ballistic missile technology".
"Every word of JCPOA carefully negotiated. Iran does not develop missiles that are DESIGNED to be capable of delivering nuclear weapons," Zarif said in a separate message on his Twitter account.
"Iran is not and will not be developing nuclear weapons; so by definition cannot develop anything DESIGNED to be capable of delivering them." Zarif tweeted separately.
A day after the launch of the satellite carrier, called Simorgh (phoenix), the U.S. Treasury Department imposed sanctions on six Iran-based satellite companies.
'Iran sees no limit for scientific advances'
On Friday, Iranian Foreign Ministry spokesman Bahram Qassemi said Tehran is not constrained by any means to make scientific and technological advances.
The claims made by the State Department are "interference" in other countries' domestic affairs and show the U.S. opposition against independent countries' scientific and technological advances.
He also said that Simorgh satellite carrier is product of the Iranian young scientists' determination for progress.
Elsewhere, Qassemi said that Iran is abiding by the 2015 nuclear agreement and this has been certified by the International Atomic Energy Agency and related international bodies.
It is the U.S. administration which must abandon "hostile behavior and its anti-JCPOA unilateral policies", he added.
Qassemi said claims by the U.S. that Iran is violating the JCPOA are "illogical and unfounded efforts" which are intended to justify Washington's anti-Iran and hostile policies.
"Instead of making pretexts and levelling false accusations against Iran, it is better for U.S. statesmen to abandon taking acts which are contrary to international regulations and stop selling arms which has targeted the regional peace and security," he stated.
NA/PA