Total's deal 'breaks the ice', Iran says
August 13, 2017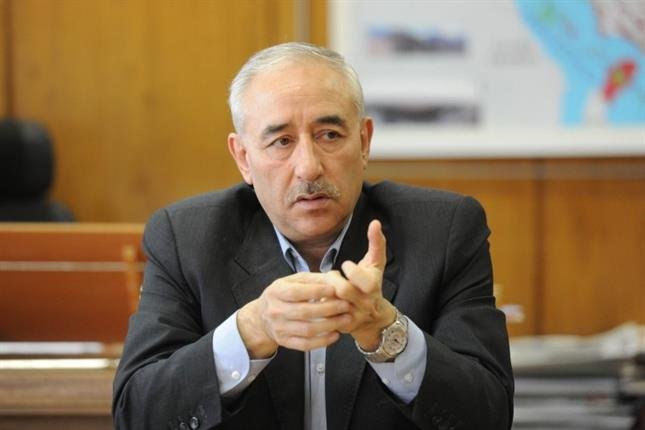 TEHRAN- Iranian Deputy Oil Minister for International Affairs and Trading Amir-Hossein Zamaninia has said that the deal with Total breaks the ice of foreign investment in Iran's economy.
In early July, Iran signed a deal with France's giant Total and China's state-owned National Petroleum Corporation (CNPC) for development of phase 11 of its South Pars gas field (shared with Qatar in the Persian Gulf).
The $4.879-billion deal was signed by National Iranian Oil Company (NIOC), as the contractor of project, and a consortium of companies comprising Total, CNPC and Iran's Petropars.
"When Total ignores any risk of investment in Iran it could be a model for the other international companies, as they see that the door is open and the way is paved", Zamaninia said in an interview with Persian language Etemad newspaper.
"Of course, we should not exaggerate the importance of this deal, as we know that Iran deserves much more than this and the foreigners should vie for presence and investment in Iran," he added.
No concern over Total's deal with Qatar
As Total has also a deal with Qatar on development of the giant gas field, which is called North Dome in the Qatari side, Zamaninia was asked that if there is any concern about the French company's concurrent presence in both sides.
He said there is no concern as Total's share in the Qatari side is about four percent which is very small.
Joint fields a priority
The deputy oil minister next was asked that if Oil Ministry prioritizes Russian companies or European ones for signing the contracts.
He said: "There is no difference between them. Our priority is development of the joint fields and companies make no difference for us."
Double effort needed after sanctions
Mentioning the issue of Iraq's increasing its oil output despite the war and its critical domestic condition and also given that the neighboring country has a number of joint fields with Iran, the official was asked that if he considers such thing a weakness for Iran.
He replied: "Iraq's success is because all big international companies can work in that country. Oil giants of the U.S. and Europe have brought investment and technology to Iraq and are working there. But, we move relying on our own investment and knowledge. It is an honor for us but now that the sanctions are lifted we should work with double effort."
OPEC's success more than anticipation
Asked about his idea of the decision made by Organization of the Petroleum Exporting Countries (OPEC) for cutting oil production by its members and the organization's compliance in this due, Zamaninia said: "I believe that their success was more than anticipated. The members complied with the decision. Although some say that the price did not go up, we should imagine that if there was no such decision in OPEC what would happen and how the price would fall."
"Anyway, I think that the oil price will be strengthened in the last quarter of 2017", he opined.

MA/MG