Ambassador hails China's role in achievement of nuclear deal
March 6, 2017 - 22:3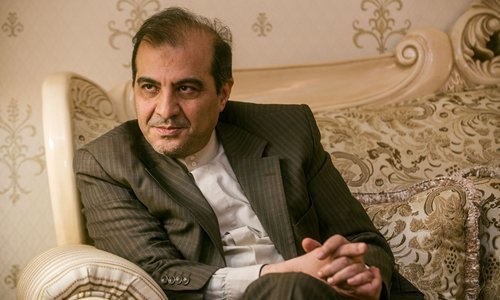 TEHRAN – The Iranian Ambassador to China, Ali Asghar Khaji, has praised China's important role in the negotiations that led to the historic nuclear agreement between Iran and six world powers, the five permanent members of the UN Security Council plus Germany.
The agreement, officially called the Joint Comprehensive Plan of Action (JCPOA), clinched in July 2015 and went into effect in January 2016.
"China, as an effective member of P5+1, played a positive role over negotiations of the JCPOA. Today, China has a good cooperation with Iran on the Arak modernization project as part of the JCPOA," Khaji said in an interview with the Global Times published on Sunday.
Noting that the nuclear deal is a symbol of peaceful diplomacy, Ambassador Khaji said the deal has proven that "Iran is looking for peaceful use of nuclear energy and recognized Iran as a member of the NPT."
Therefore, he maintained, Iran should enjoy its inherent rights of nuclear technology because it has "fulfilled all its commitments under the JCPOA."
He urged the other sides to fulfill their commitments and to quickly remove obstacles to full implementation of the accord.
"After lifting of sanctions, Iran is going to restore everything back to normal," the ambassador said, emphasizing that Iran's economic growth reached 6.7 in 2016.
Referring to Sino-Iranian relationship, Khaji said the Chinese president's visit to Iran in 2016 was a turning point in development of relations between the two countries.
"The bilateral relations were promoted to the Strategic Comprehensive Partnership," he said, adding that 17 cooperation documents were "signed in different fields and some of those have been implemented."
He also referred to China as Iran's No. 1 trade partner. "In 2016, the total volume of trade between the two countries reached $ 31.2 billion. China is ranked first among Iran's oil consumers and Iran is the 6th oil supplier to China."
Khaji added that Chinese companies have made considerable investment in high-speed rail as well as oil and gas industries even in downstream in Iran.
MH/PA