By Jalal Heirannia
The world does well to remember gift of Islam to civilization: philosopher
August 20, 2017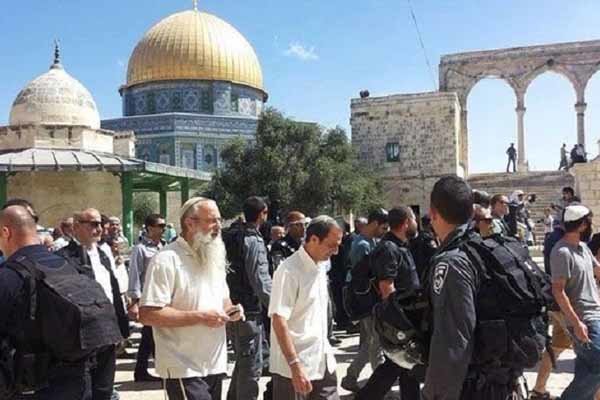 TEHRAN – Charles Taliaferro, a professor of philosophy at St. Olaf College, tells the Tehran Times that "the world does well to remember the gift of Islam to civilization, culture, education, and to stand against acts that violate the greatness and beauty of Islamic teaching, practice, and architecture."
Following is the text of the interview:
Q: August 21 marks the anniversary of the burning of al-Aqsa Mosque in 1969, an event which came to be known as World Mosque Day. Why we should remember this day?
A: The fire set in the Al-Aqsa Mosque is a solemn, sober reminder of the way some anti-Muslim forces resort not to peaceful dialogue and public debate, but resort instead to shameful acts of violence. The world does well to remember the gift of Islam to civilization, culture, education, and to stand against such acts that violate the greatness and beauty of Islamic teaching, practice, and architecture.
'Beauty of mosques testify to intricate integrity of Islam'
Q: What role can mosques play for a better understanding of Islam by non-Muslims?
A: The beauty of mosques, their domes, minarets, schools, sites of worship and dialogue, testify to the faithfulness, and intricate integrity of Islam. They stand as testimony to the enduring, public mission Islamic teaching and practice.
Q: What is the role of mosque for a better understanding of Islam in order to counter rising Islamophobia?
A: I think that one of the compelling features of the Qu'ran is its awesome beauty. The same may be said of the mosque. While I am a Christian, one of the most sacred experiences of my life was studying the Qu'ran in Istanbul on the grounds of the Blue Mosque. If more non-Muslims were able to open themselves to the beauty of the mosque, we would experience a badly needed appreciation of the greatness of Islam.
JH/PA