It's Saudi turn to take steps, Iran says
August 21, 2017 - 20:30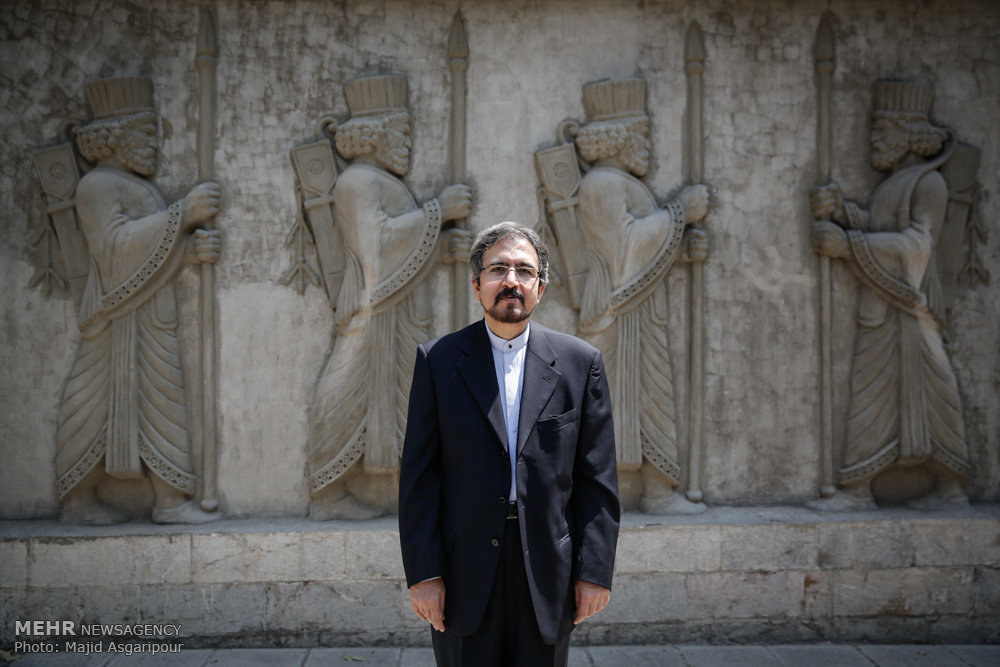 TEHRAN - Iranian Foreign Ministry spokesman Bahram Qassemi said on Monday that Iran has taken the necessary actions to mend ties with Saudi Arabia and now it is Riyadh's turn to take steps in this regard.
The relations between Iran and Saudi Arabia started deteriorating after 464 Iranian pilgrims were crushed to death in a stampede in Hajj ritual in September 2015.
Tehran and Riyadh have also been at odds over the Saudi war on Yemen, the Saudi suppression of pro-democracy movement in Bahrain, and also the kingdom's support for militants in Syria.
"We hope that Saudi officials would analyze regional situation in a more realistic way," Qassemi said during a press conference.
He said that Iran is ready to expand ties with its neighbors and establish security in the region.
"Regional security is an important issue for Iran. We do not want security just for ourselves but for the whole region and all the regional countries should pay attention to this matter," the spokesman noted.
Qassemi also said that Iran welcomes good relations between the countries in the region especially between Iraq and Saudi Arabia.
He added Iran seeks to expand relations with the countries in the region and help establish regional peace and stability. "All the regional countries should make efforts and interact with each other to establish security in the region."
'U.S. efforts to undermine nuclear deal are fruitless'
Qassemi also said that a planned meeting between officials from the U.S. and the International Atomic Energy Agency do not concern Iran.
However, he said, if the U.S. seeks to undermine the nuclear deal, all its efforts will prove "fruitless".
He was referring to U.S. Ambassador to the UN Nikki Haley's visit to Vienna later this month to discuss Iran's nuclear activities with UN atomic watchdog officials.
Iran, the European Union, Germany and the five permanent members of the UN Security Council - the United States, Britain, France, China and Russia - finalized the text of the nuclear agreement on July 14, 2015. The deal went into effect on January 16, 2016.
According to the deal, Iran is obligated to limit its nuclear activities in exchange for termination of economic and financial sanctions.
Since the deal went into force in January 2016 the IAEA has released six reports confirming Iran's commitment to its obligations.
NA/PA