Tehran says won't allow Trump violate nuclear deal at Iran's expense
August 8, 2017 - 20:45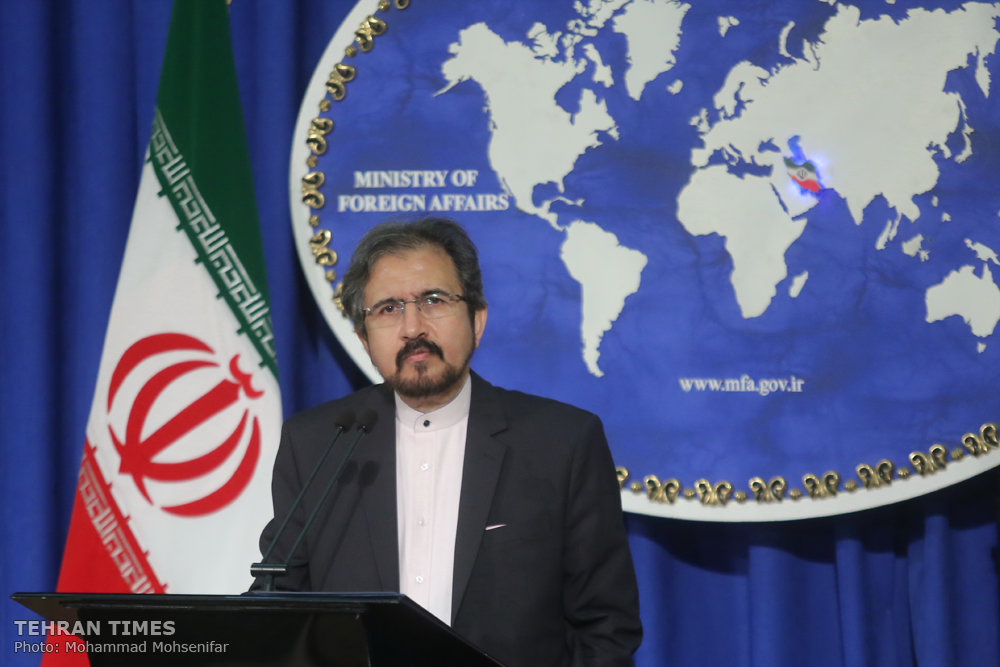 TEHRAN - Foreign Ministry spokesman Bahram Qassemi said late on Monday that Tehran will not allow the Trump administration violate the nuclear deal at the expense of Iran.
And the world supports Iran in this respect, he said in a televised interview.
At the G20 summit in Hamburg in July U.S. President Donald Trump asked fellow states not to invest in Iran, remarks which contravened the letter and the spirit of the nuclear deal.
By making such remarks, analysts say, Trump wants to provoke Iran to withdraw the nuclear and then fault Iran for it.
Iran, the European Union, Germany and the five permanent members of the UN Security Council - the United States, Britain, France, China and Russia - finalized the text of the nuclear agreement in July 2015. The deal, officially called the Joint Comprehensive Plan of Action (JCPOA), went into effect in January 2016.
The UN Security Council turned the JCPOA into international law by endorsing a resolution in July 2015.
Qassemi said the JCPOA is an international agreement and the U.S. will be isolated if it breaches its commitments under the deal.
The world has changed and one country cannot violate international agreements, he noted.
Commenting on the July 25 sanctions on Iran by the U.S., the Foreign Ministry spokesman said Iran will monitor Washington's actions "wisely".
'Iranophobia project proved fruitless'
Pointing to participation of senior foreign officials at the inauguration ceremony of President Hassan Rouhani in Tehran, Qassemi said the Iranophobia project has failed.
He added participation of top officials from various countries in the inauguration proved that the approach adopted by "ill-wishers" to isolate Iran was "fruitless".
"This presence confirmed that Iran is a powerful country in the region which makes efforts to establish peace and security and spends time and money to fight terrorism, which is threatening the world," the Foreign Ministry official explained.
Rouhani was inaugurated as the 7th president of Iran in a high-profile ceremony on Saturday. The ceremony was attended by some 1200 guests, including 700 senior Iranian officials and 500 prominent officials from other countries.
NA/PA