Nuclear deal has 'revealed U.S. lies', Iran says
January 24, 2018 - 20:15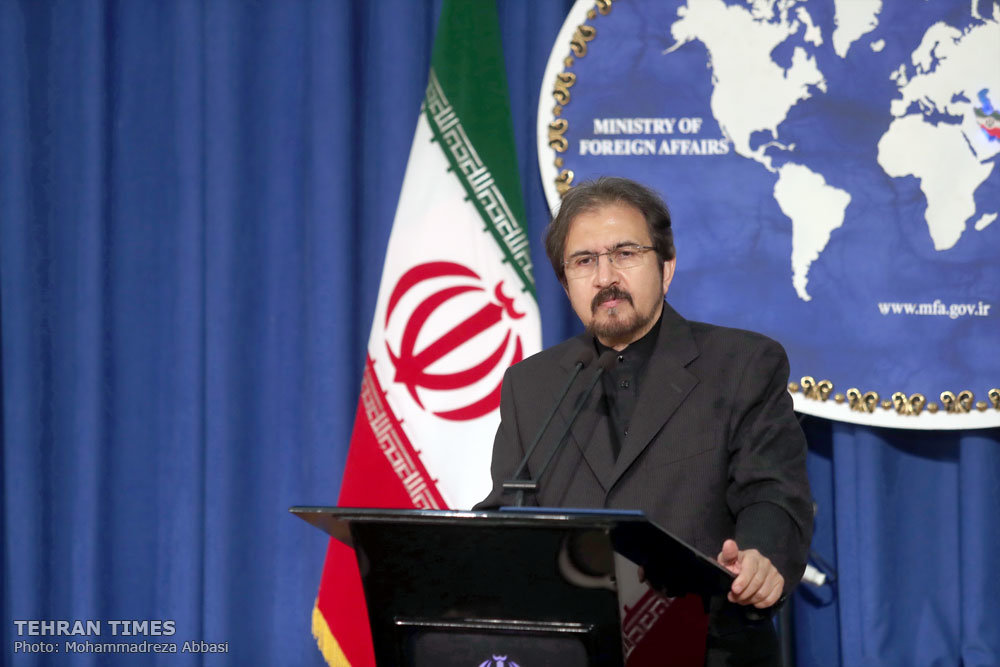 TEHRAN - Iranian Foreign Ministry spokesman Bahram Qassemi said on Wednesday that the 2015 nuclear deal has clearly revealed the United States' "lies" to the world.
The Iranian people has experienced the U.S. "ill-wishes" and "unfair actions" during history and attach no value to the U.S. officials' "hollow" and "empty" remarks, Qassemi said.
The remarks by the Foreign Ministry official came after U.S. Vice President Mike Pence, in a speech on Monday at the Israeli parliament (Knesset), said the United States is the "friend" of the Iranian nation.
Qassemi cited the toppling of the democratically elected government of Mohammad Mosaddeq in the 1953 coup, support for Saddam Hussein's army in the war against Iran in the 1980s, the downing of the passenger plane over the Persian Gulf in 1988, using fake name for the Persian Gulf, naming the Iranian nation as terrorist, inventing repeated pretexts to avoid fulfilling obligations under the nuclear deal, and efforts to prevent the Iranian nation from reaping benefits of the nuclear agreement as other examples which show the hypocrisy of the United States.
In a statement on January 12, U.S. President Donald Trump said if the text of the nuclear deal is not revised in the next 120 days he would unilaterally withdraw the U.S. from the agreement.
Repeating the claims of his boss, Pence also said the nuclear deal could pave a path for Iran to acquire a nuclear weapon.
"The Iran nuclear deal is a disaster and the United States of America will no longer certify this ill-conceived agreement," The Times of Israel quoted Pence as saying.
In response Qassemi said Iran has never been seeking to build nuclear weapons.
"Contrary to deceitful remarks by this American official, the Islamic Republic of Iran has never been after and will never been after nuclear arms and the JCPOA (the official name for the nuclear deal) precisely disclosed the years-long lies by the U.S. to the world's public opinion," Qassemi stated.
The U.S. vice president also claimed that Iran backs terrorism. "Beyond the nuclear deal, we will also no longer tolerate its support of terrorism".
Qassemi said Pence seems to be unhappy that Iran's war against terrorism and its support for the Iraqi and Syrian governments prevented the "dreams of some extra-regional countries and their regional allies with a support by violent terrorists against independent countries come true".
He added that the U.S. officials "fruitless" efforts to create "fabricated and false threats" in the Persian Gulf and Middle East region are in line with destabilizing the region to serve the "evil and long-term interests of the Zionist regime", prevent unity among Muslim states against this regime and gaining "illegitimate economic" benefits by selling arms to regional countries.

NA/PA