Washington will soon 'regret' pressure on Iran, official says
December 5, 2018 - 23:54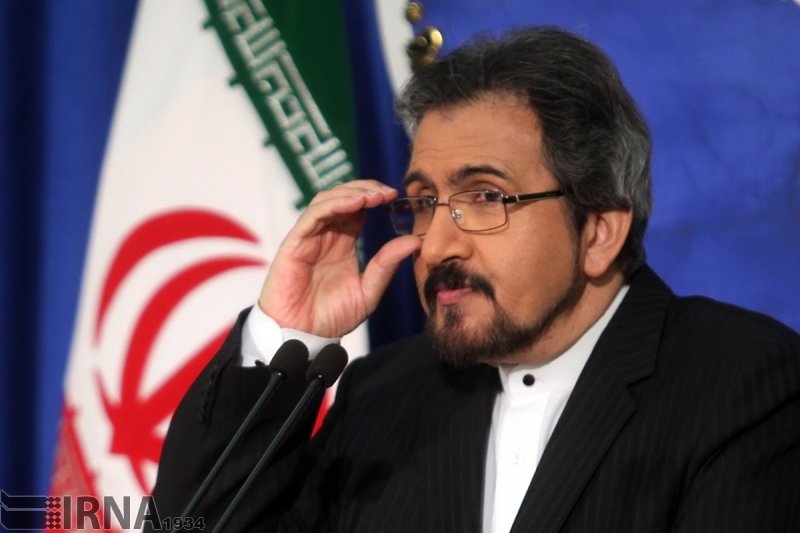 TEHRAN – Iran will not give in to U.S. pressure, says Foreign Ministry spokesman Bahram Qassemi, asserting that the Islamic Republic will get through the current predicament.
"By establishing headquarters and groups in different regions of the world, especially in neighboring countries, the U.S. is trying to impede Iran's economic cooperation," IRNA on Wednesday quoted Qassemi as saying.
But through careful management, Iran will get through the current era easily and will not succumb to U.S. measures, he added.
Qassemi also predicted that the Americans will sooner or later enter the "regret stage".
According to the spokesman, the Americans were wrong to assume that after withdrawing from the nuclear agreement, Iran would do the same, which would in turn enable them to reach a global consensus against Iran.
"But Iran did not exit BARJAM (the Persian name for the nuclear deal), and eventually, the situation turned in favor of us and America became isolated," he added.
Qassemi further said the majority of countries across the world, including European countries, China, Russia and Latin American countries, are in favor of the nuclear deal and want it to survive.
"For this reason, America felt weakened and as a result it increased pressure against Iran," he argued.
MH/PA