Iran could make reliable partner for EU: Tehran
March 30, 2017 - 13:51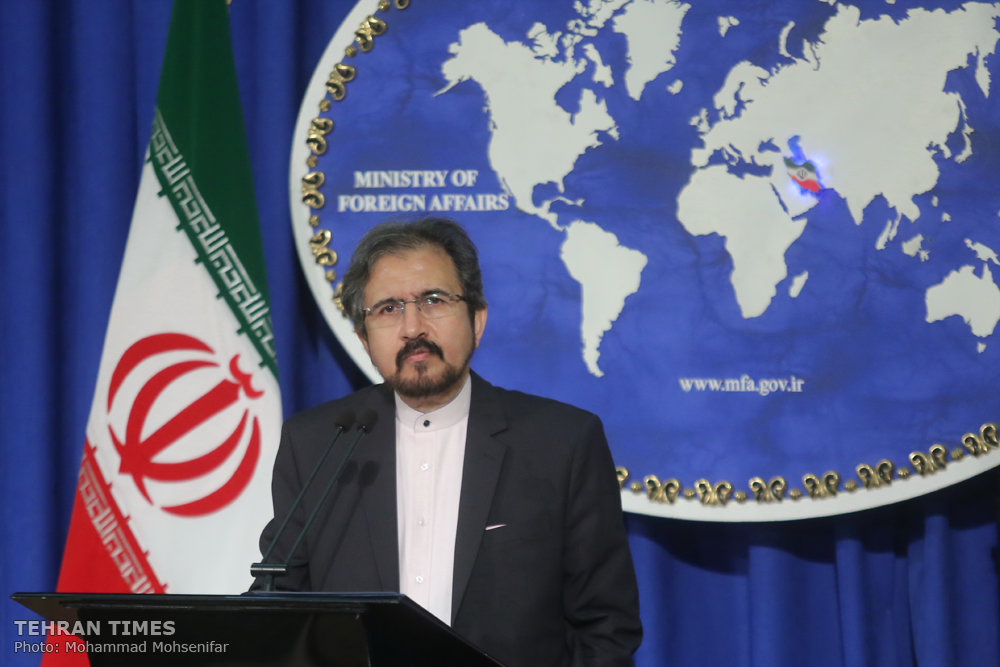 TEHRAN - The Islamic Republic of Iran is able to make a most reliable partner for the European Union in the Middle East region, its Foreign Ministry said on Wednesday.
"Undoubtedly Iran has proved to be an independent country that relies on its own people and capacities, enjoys economic and cultural capabilities, and can be trusted for its steadfastness and stabilizing [role]", Foreign Ministry spokesman Bahram Qassemi said.
Iran has been making great efforts to fight terrorism, violence and sources of instability in the region, the Iranian diplomat underlined.
Qassemi said that political and economic relations between Tehran and the EU had improved as a result of the conclusion of the 2015 nuclear deal and consultations between the two sides over other different issues.
Iran is capable of fulfilling the economic demands of the EU as it can provide an intact market for investment following the removal of sanctions against the country under the nuclear deal, Qassemi added.
Elsewhere in his remarks, Qassemi warned that the EU was in a state of crisis and might even collapse as the bloc was facing several challenges, including the conflict in Ukraine, economic woes, refugee crisis, rise of far-right nationalist parties, Brexit, and terror threats.
The EU needs to boost cooperation with key international players to overcome the challenges that have made the bloc's economy and security more vulnerable, he added.
SP/AK