Iran welcomes EU resolution on normalization of ties
October 25, 2016 - 19:43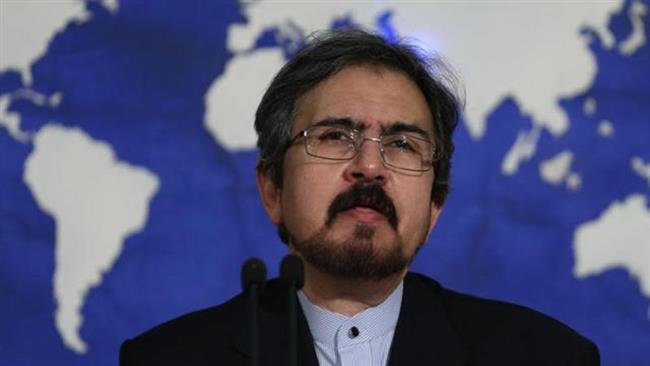 TEHRAN – The Iranian Foreign Ministry issued a statement on Tuesday welcoming a recent resolution by the European Union that foresees a normalization of the bloc's ties with Iran.
"This move depicts the European Parliament's determination for expansion of ties with Tehran," ministry spokesman Bahram Qassemi said.
The European Parliament gathered for its plenary session in Strasbourg on Monday to discuss increased diplomatic relations with Iran as part of a strategy after the Iran Nuclear Deal, also known as JCPOA, went into effect in January.
The European Union also played a major part in the negotiations that led to the historic accord.
The draft resolution, entitled "EU strategy towards Iran after the nuclear agreement", calls for increased EU-Iran diplomacy, while pushing for continued efforts to build dialogue.
Qassemi urged the European Parliament to take a more positive attitude towards Iran by passing "constructive and realistic resolutions".
"The resolution acknowledges Iran's effective role in promoting peace and stability in the region and also across the world," the Foreign Ministry official remarked.
Elsewhere in his remarks, Qassemi called on the European Parliament to do away with politicizing the issue of human rights in Iran so that both sides can sit together and discuss such issues.
"The Islamic Republic is ready to exchange views regarding such topics in a peaceful atmosphere, so that it can introduce Islam's points of view on human rights," he pointed out.
MH/PA