Iran decries U.S. veto of UN resolution on al-Quds
December 19, 2017 - 20:55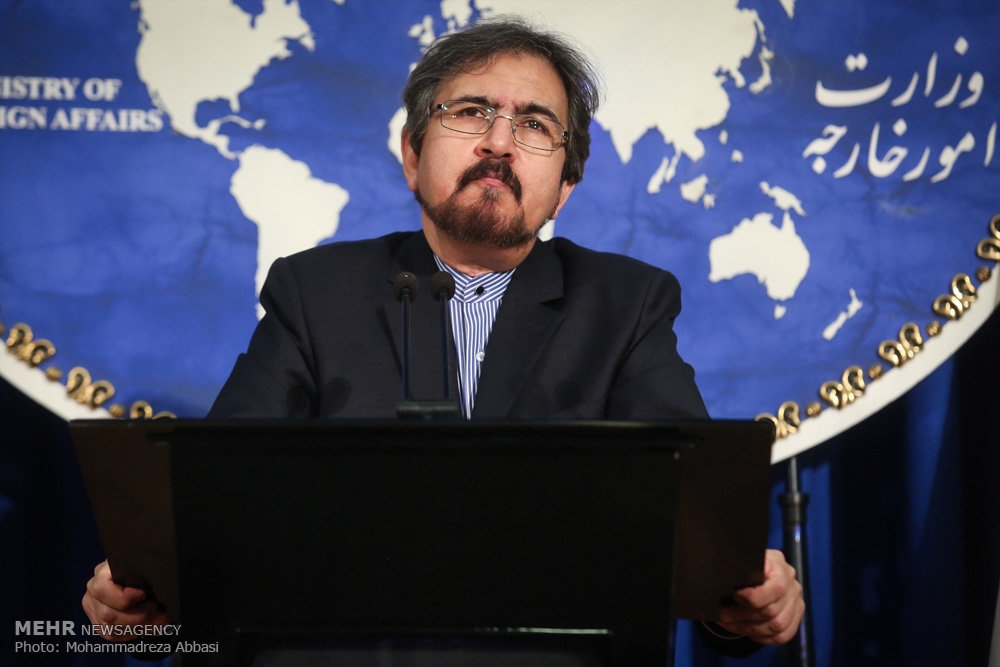 TEHRAN – Iran has slammed Washington's vetoing of a UN Security Council resolution aimed at voiding Donald Trump's move to recognize al-Quds (Jerusalem) as the capital of Israel.
In a statement released late on Monday, Foreign Ministry spokesman Bahram Qassemi said the United States' move was "against international peace and security."
On Monday, the U.S. blocked the UNSC call for the declaration to be withdrawn, while the remaining 14 council members voted in favor of the Egyptian-drafted resolution.
"What we witnessed here in the Security Council is an insult. It won't be forgotten," U.S. Ambassador to the United Nations Nikki Haley said after the vote, adding that it was the first veto cast by the United States in more than six years, Reuters reported.
"The fact that this veto is being done in defense of American sovereignty and in defense of America's role in the Middle East peace process is not a source of embarrassment for us; it should be an embarrassment to the remainder of the Security Council," Haley said.
Qassemi said by vetoing the resolution, the U.S. once again proved that it is taking steps in pursuit of the interests of the Zionist regime and is seeking to violate the inalienable rights of all Palestinians.
"Despite efforts made by the Islamic countries and the resolution proposed by Egypt, as the only Arab country in the United Nations Security Council, and given America's hostile and racist policy to unilaterally support the occupiers of the holy Quds, there was no doubt that America would disrupt and oppose to any plan that hampers the progress of the recent decision of the country," the spokesman was quoted by Tasnim as saying.
"We once again stress that America's decision to recognize this city (Quds) as the capital of the occupying regime is a flagrant violation of international resolutions," he added.
Qassemi urged the international community and all the countries in the world to prevent the U.S. from implementing its plan on al-Quds to preserve international peace and security.
Iran's ambassador to the UN, Gholamali Khoshroo, also censured the veto, saying it was proof that the U.S. is the main supporter of the Israeli regime's occupation and aggression.
"The U.S. wishes to remove solving Palestine's problems from the UN's agenda by twisting reality and misleading public opinion," Khoshroo said on Monday.
He added that the move showed Washington's hostility towards Muslims and the free world.
MH/PA