By Mahnaz Abdi
Transport projects take center stage in 'Government Week'
August 28, 2017 - 9:1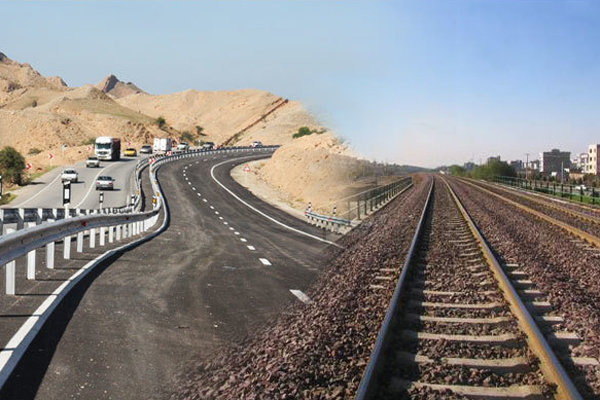 Government Week (August 24-30) marks the martyrdom anniversary of President Mohammad-Ali Rajaei and Prime Minister Mohammad-Javad Bahonar on August 30, 1981, just two years after the victory of the Islamic Revolution in 1979.
Every year a number of development projects in different sectors are launched or inaugurated during this week across the country.
This year, transportation sector is apparently gaining the lion's share of development projects which have been or are to come on stream.
As reported, the Ministry of Transport and Urban Development plans to inaugurate 711 kilometers of newly-built roads nationwide within the framework of 75 projects.
The projects include constructing 44 highways and 26 main roads, and conducting maintenance operations and removing five accident-prone spots along the roads.
In addition, the Islamic Republic of Iran Railways (known as RAI) in cooperation with the Iranian Construction and Development of Transportation Infrastructures Company will inaugurate 14 rail projects valued at 8.447 trillion rials (about $220 million) during the Government Week.
Railway development is of very high importance for Iran, as Supreme Leader Ayatollah Seyed Ali Khamenei has emphasized the issue when outlining the Sixth Five-Year National Development Plan (2016-2021). Moreover, President Hassan Rouhani has promised big achievements in the railway sector and Transport Minister Abbas Akhoundi has a special focus on railway development as well.
The minister has said that the national railway network is projected to be expanded by 838 kilometers by the end of the current Iranian calendar year (March 20, 2018).
MA/MG