Govt. more resolute to meet public demands: Rouhani
August 27, 2017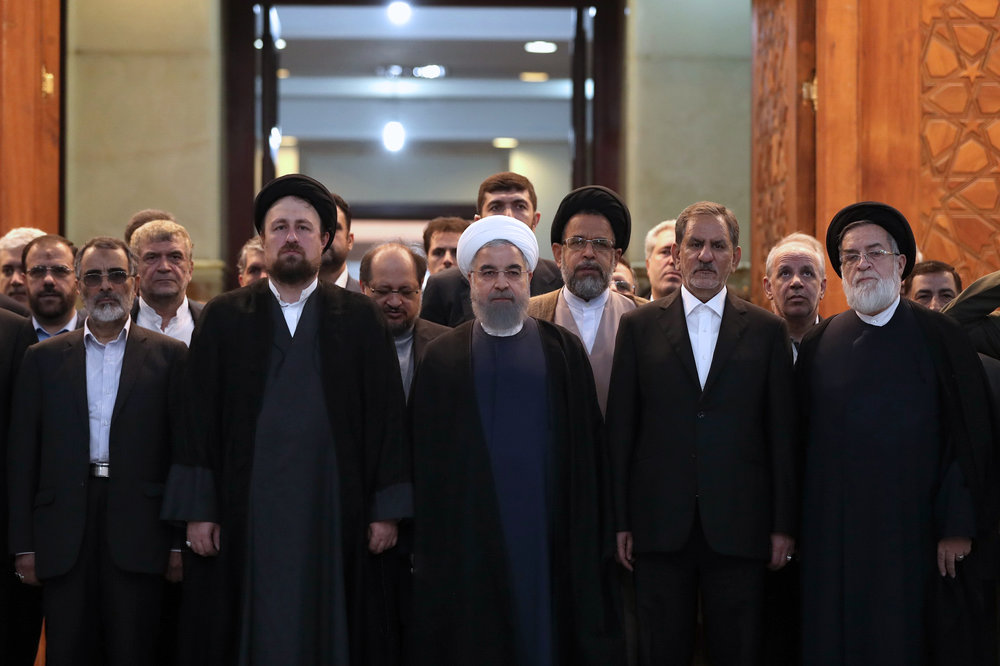 TEHRAN – President Hassan Rouhani said on Sunday that his new administration is ready to meet the people's demands more determinedly.
During a ceremony held to renew allegiance to founder of the Islamic Republic Imam Khomeini, Rouhani said, "Imam taught us to believe in people along with believing in God and religion."
He added Imam Khomeini taught us that there is no contrast between "national sovereignty" and "democracy".
"The Imam always paid attention to the people's concerns, demands and needs and considered underprivileged people's role as being more important than the wealthy people."
It is essential to respect the people's dignity, he noted.
Rouhani also said that the "constitution, election, people's votes, liberal parliament, powerful government and independent judiciary" are all the Imam's legacy.
Elsewhere, he said, "The important point is that the people should remain hopeful about the future and also their trust on the system and government should last."
"We will definitely pass the problems with guidance of the Leader and the people's support," the president remarked.
He said that the time to practice trial and error has gone and "fundamental actions" should be taken more determinedly.
Elsewhere, Rouhani called the May 19 presidential elections a "great political epic".
"Today, the government is ready to take actions with the support of Majlis (parliament) and its vote of confidence to the 12th cabinet ministers," he said.
Parliament approved picks for ministerial posts on August 20.
NA/PA