'U.S. has launched psychological, economic war on Iran'
Rouhani: U.S. seeking to undermine people's trust
June 26, 2018 - 21:29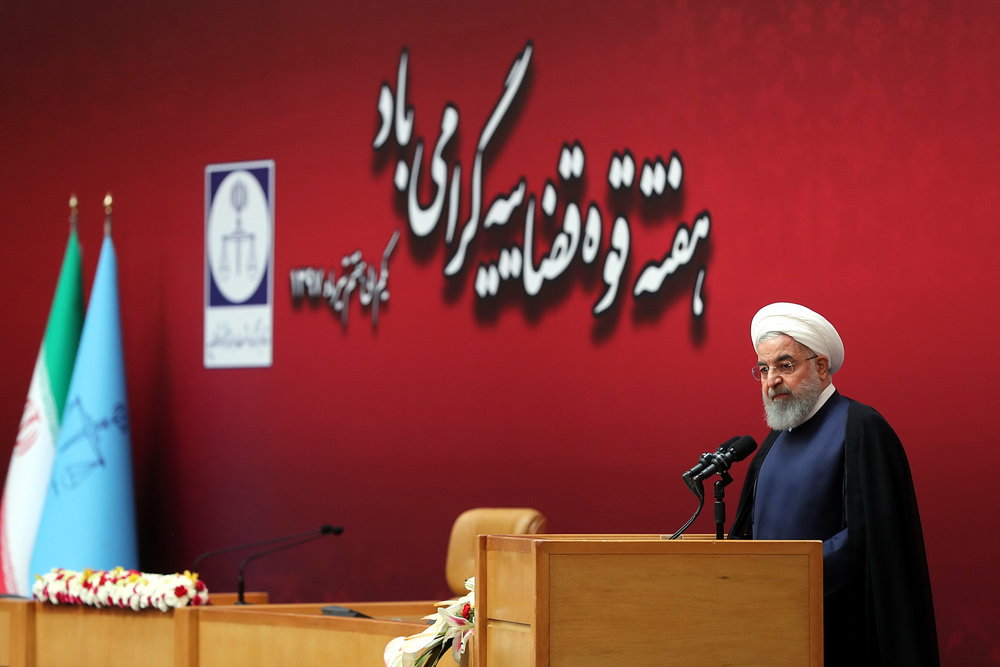 TEHRAN – President Hassan Rouhani said on Tuesday that the U.S. is seeking to "break" the Iranian people through "psychological and economic warfare".
"The U.S. objective is breaking the people's trust and their hope on future," Rouhani said during a speech at a nationwide judiciary congress.
Rouhani said the three branches of government – administration, parliament and judiciary – bear "heavy responsibility" to counter the U.S. plot.
On May 8, President Donald Trump officially withdrew the U.S. from the UN-endorsed nuclear agreement, known as the Joint Comprehensive Plan of Action, and plans to reintroduce sanctions on Iran.
Rouhani said Iran's success has never been pleasant to the U.S. and the Zionist regime of Israel and they seek to harm the Iranians through imposing sanctions.
The Iranian people will never stop defending their "national interests and pride" which are "independence and freedom", the president remarked.
Rouhani said that pullout from the 2015 nuclear deal was the "worst choice" adopted by the Trump administration.
He added that the world considers the U.S. withdrawal an "illegal action" and "violation of the UN Security Council's resolution and international law".
Iran is in the state of "political and legal victory", he added.

'Government branches should be more united than ever'
Rouhani went on to say that the three branches of government should be united more than ever.
Unity and integrity are required more than ever given the current situation in which "ill-wishers" are against the people, he noted.
Elsewhere, he said that the people should not be worried, because there is no shortage in foreign currency or any other commodity.
"Under no circumstances, the people will face problem in providing their basic needs," he said.
To assure the public about the country's economic situation, Rouhani also noted that there is enough foreign currency to be injected into the market.
Mostly driven by non-economic factors, the value of national currency has fallen against foreign currencies.
NA/PA