U.S. is in worst international situation, Rouhani says
September 12, 2018 - 17:12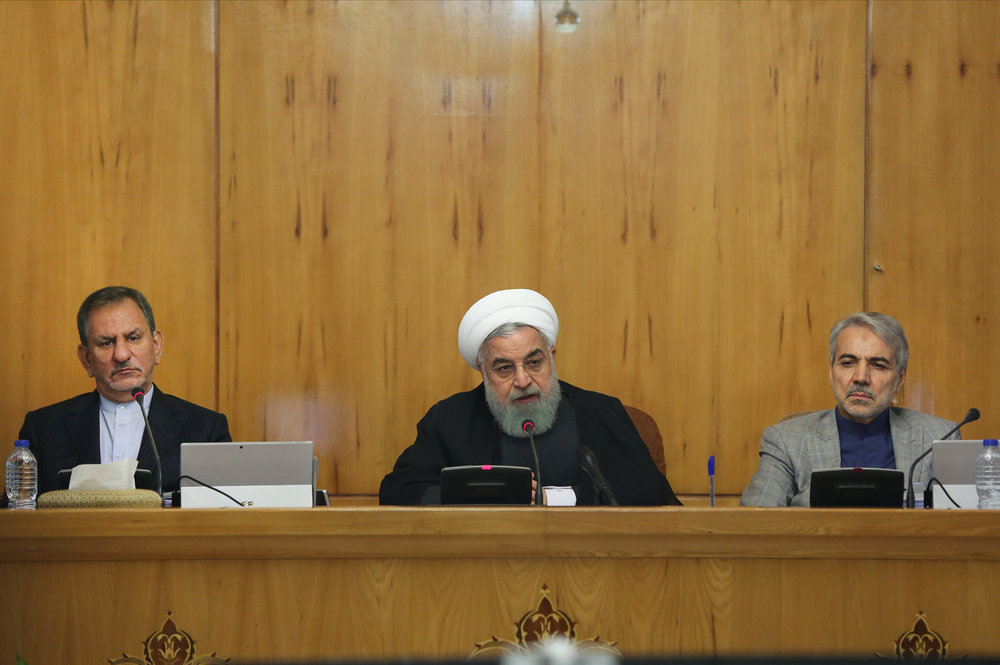 TEHRAN – Except for a few number of countries there is no country beside the U.S., President Hassan Rouhani of Iran said on Wednesday, noting that Washington is in its worst condition in the world.
"Today, the U.S. is in worst international situation and even international organizations such as UNESCO, the United Nations, the International Atomic Energy Agency and the International Criminal Court (ICC) do not agree with the U.S. policies," Rouhani told a cabinet meeting.
Only the tribal family ruling Saudi Arabia and Benjamin Netanyahu of Israel have backed Donald Trump's hostile policies against Iran.
In its new defiance of multilateralism and objection to rule of law, the U.S. has threatened sanctions against ICC if it goes ahead with prosecutions against Americans. On Monday, National Security Adviser John Bolton called the court "illegitimate".

Rouhani said, "Today, the U.S. allies do not stand beside it from the political point of view… this is happening while it was a time when they were proud of being beside the U.S."
The president also noted that the internal situation in the U.S. is totally different from the past.
Elsewhere, the president said that Iran is being involved in an "economic war" with the Trump administration and is facing officials in Washington who violate international law.
On May 8, the U.S. president officially withdrew his country from the international nuclear deal, officially known as the Joint Comprehensive Plan of Action, and reinstituted sanctions against Iran.
Back in May, U.S. Secretary of State Mike Pompeo said that Washington will apply economic and military pressure against Iran and will impose "the strongest sanctions in history" on the Islamic Republic.
NA/PA