Astan Quds Razavi must pay taxes: government spokesman
May 9, 2017 - 21:6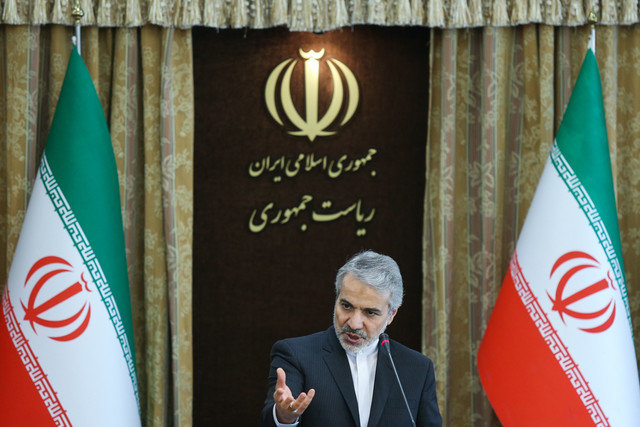 TEHRAN – Government spokesman Mohammad Baqer Nobakht has said that Astan Quds Razavi is no longer relieved from paying taxes, ISNA reported.
"Under the Sixth Development Plan, Astan Quds Razavi is required to pay taxes," Nobakht said on Tuesday.
It came days after President Rouhani lashed out at Ebrahim Raisi, director of the foundation and one of his rivals in the May 19 presidential election, for refusing to pay taxes.
Raisi, who is the custodian of the Imam Reza Holy shrine (Astan Quds Razavi) in the northeastern Iranian city of Mashhad, had criticized the Rouhani administration regarding tax evasion and underlined the necessity of paying taxes.
"They talk of the need to pay taxes. Have you ever paid taxes in the place you are managing?" asked Rouhani, addressing a huge crowd of his supporters in northwestern city of Oroumiyeh on Sunday.
"You are managing an institution that no one dares to criticize," he added.
Raisi responded to the criticisms in a video published through social media just hours after Rouhani's remarks.
In the video, Raisi said the previous AQR custodian, the late Ayatollah Vaez Tabasi, wrote a letter to Imam Khomeini, the founder of the Islamic Republic Ayatollah Khomeini, 30 years ago, saying the entire economic system of the foundation is based on the money received from people's endowment.
"Imam Khomeini in response said that the Astan Quds Razavi and its subsidiaries are exempted from paying taxes, and should rather spend the money on pilgrims and the poor," Raisi stated.
He added that when he was appointed as the new custodian, he himself wrote a letter to the Leader of the Revolution Ayatollah Ali Khamenei, asking what should be done about the foundation's tax exemption.
According to Raisi, the Leader replied, "What Imam Khomeini said should be observed; however, the complex should pay its value added tax (VAT) and withholding taxes."
MH/PA