By Ali Kushki
Registration opens for presidential election
April 11, 2017 - 19:55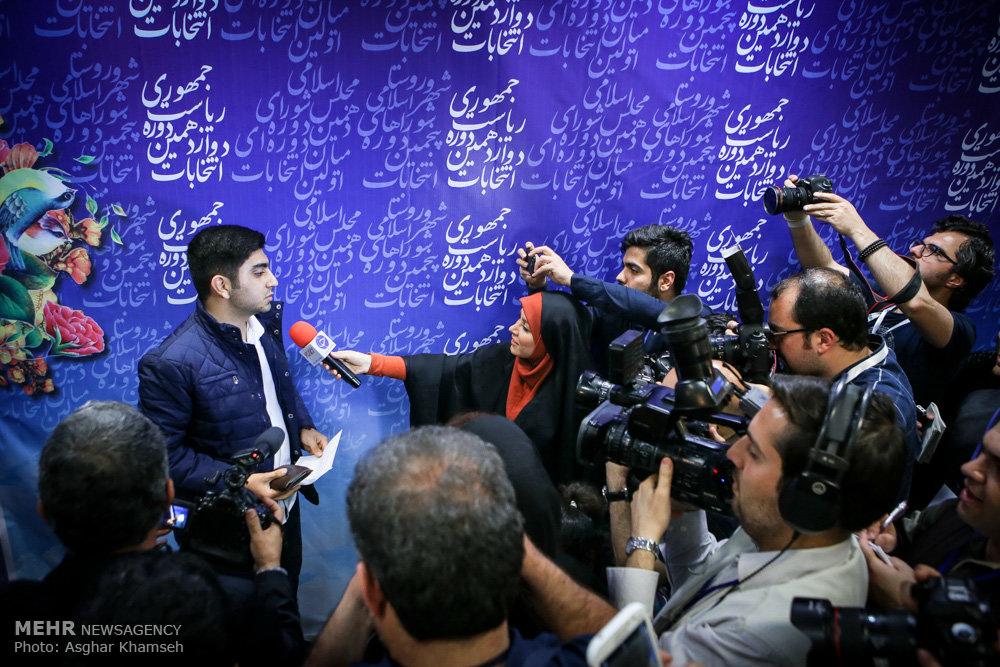 TEHRAN – Iran opened registration for the May 19 presidential elections on Tuesday with more than 100 enrolling so far on the first day of candidate registration. 
Registration will remain open until Saturday and any Iranian national can apply.
Immediately upon the closing of registration, the 12-member Guardian Council, a body that oversees elections and legislation, will vet applicants from April 16 to April 20.
The body may extend the vetting period for five days, April 21-25, looking into candidates' grievances.
On April 26-27, the Interior Ministry, which is charged with all executive affairs related to elections, will formally announce a final shortlist of presidential hopefuls approved by the Guardian Council.
On April 28, presidential candidates start campaigning until 24 hours before May 19, the voting date for the 12th presidential and 5th city and council elections.
Ebrahim Raisi, the current custodian of Astan Quds Razavi, the organization in charge of Iran's holiest shrine in Mashhad, and Hamid Baghaei, a protégé of former President Mahmoud Ahmadinejad, have announced plans to run.
Also, Mostafa Mirsalim, the head of the central council of the Islamic Coalition Party, a principlist, was the first dignitary to register on Tuesday, sporting a white safety helmet and blue working clothes.
Mirsalim said his main competitor is President Hassan Rouhani who is constitutionally allowed to run for a second term.
Raisi, Baghaei, and Mirsalim all have vowed to fight poverty and corruption, chiding Rouhani for the sluggish economy.
While defending his economic performance on Monday in a press conference in Tehran, the Rouhani, however, parried a question on announcing his candidacy for next month's presidential election on Monday.
Traditionally, ballot boxes in the Middle East powerhouse have been a battleground for principlists and reformists to pit against each other.
In the 2013 elections, pragmatist Rouhani, endorsed by the moderate and reformist blocs, secured a landslide victory in a field of six candidates, three of whom backed unswervingly by principlist groups.
While people familiar with the issue cast doubts on if Rouhani can win voters' confidence as high as he won in 2013, there seems to be no major challenger.
While Rouhani championed an international nuclear deal with world powers which partially ended economic sanctions against the country, opponents criticize the administration for a sluggish rebound in growth.
AK/PA