Mirsalim urges Rouhani to form inclusive cabinet
August 6, 2017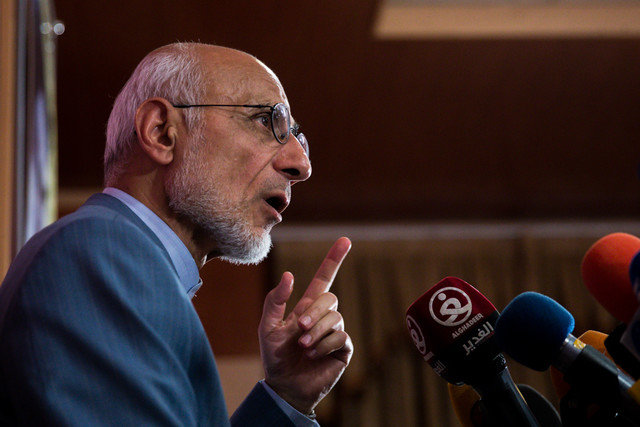 TEHRAN – Mostafa Mirsalim, who contested the May 19 presidential election, has called on President Rouhani to form his new cabinet by choosing competent people from across the political spectrum.
Removing officials from office due to their political affiliations is a "fatal mistake", Mirsalim said in a TV interview on Saturday.
Rouhani was sworn in for a second term on Saturday afternoon after winning the presidential election in May. He has two weeks to introduce his cabinet picks to the parliament.
"The appointed ministers should be tolerant of those executives and experts who are not from their own parties but are worthy forces," he noted.
Mirsalim, who received 1.17% of the votes in the election, hailed Rouhani for adopting a moderate path in his first term.
Comparing Rouhani to the late Ayatollah Ali Akbar Hashemi Rafsanjani, Mirsalim expressed hope that the re-elected president would persevere in his moderate approach during the second term and appoint politicians from different political backgrounds.
He also suggested, "Those who think they have garnered votes for Rouhani, should let the president use all capacities available in the country."
"We hope the president would not be pressured by them," he added.
MH/PA