Current officials had even tied 'drinking water' to sanctions: Mirsalim
May 16, 2017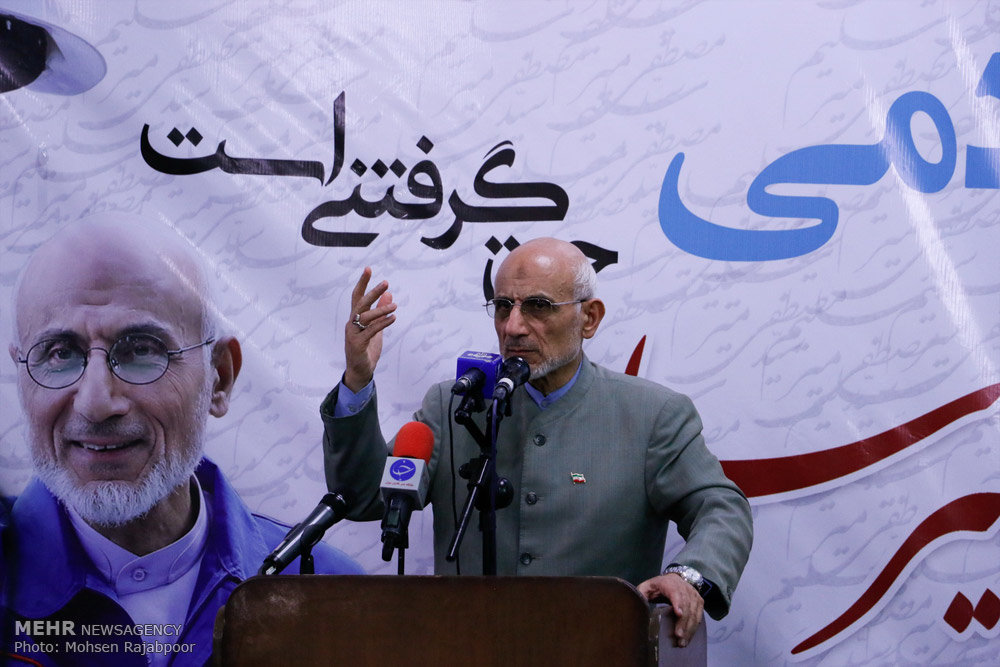 TEHRAN – "It is a real pity that they had even tied drinking water to sanctions," presidential contender Mostafa Mirsalim said on Monday in an open reference to President Rouhani and his inner circle. 
Speaking to his fans in Tabriz, Mirsalim said, "We Iranians can make our own effort to gain a reputable position," he stressed. "All of our problems can be solved with the hands of our young experts."
"Against world progress, we should be introvert. We have to deal with the world in science, culture and politics according to power," Mirsalim, a mechanical engineer, remarked, Nasim reported.
Elsewhere, Mirsalim said he will not withdraw from the presidential race.
"We have moved backward four years," he told students in Kerman, adding, "Although the government reined in inflation, it caused huge unemployment."
He also said, "We should all pay heed to Ayatollah Rafsanjani's last recommendation, which was to stay united and not move away from the Leader."
He also spoke negatively of the nuclear deal by saying, "With it, they once again occupied us as a consumer market."
SP/PA