Iran's gas condensate exports up 18% in 5 months yr/yr
September 3, 2017 - 19:31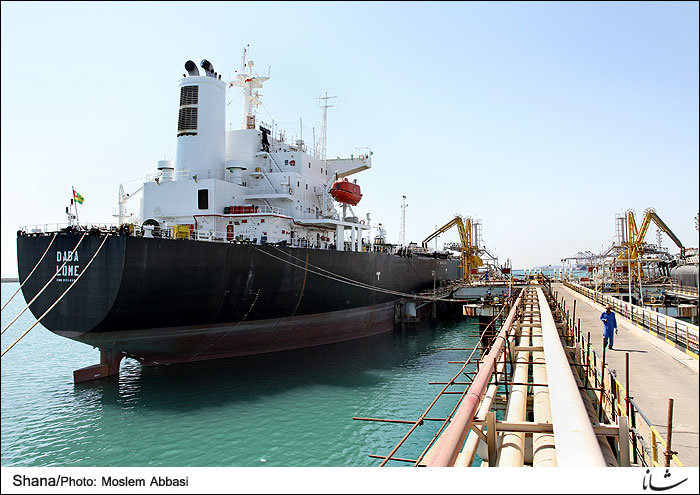 TEHRAN- Iran's gas condensate exports during the first five months of the current Iranian calendar year (March 21-August 22) rose 18 percent compared to the same time span in the past year, according to a gas official.
Masoud Hassani, the managing director of South Pars Gas Company (SPGC) which is a subsidiary of National Iranian Gas Company (NIGC), said 91 million barrels of gas condensate were exported from Pars Special Economic Energy Zone (PSEEZ) in southwest Iran during the five-month period, IRNA reported on Sunday.
"The production of gas condensate also increased by 13 percent to reach 86.670 million barrels in the said time span," the official added.
He said the five-month export is more than production because of exporting some gas condensate previously stored in the company's tanks.
Hassani also noted that gas production from South Pars gas field surged to 68 billion cubic meters which indicates a 15 percent rise compared to last year's five-month figure.
PSEEZ is an energy hub in Iran's southwestern Bushehr Province with 105 kilometers distance from South Pars gas field, a huge field Iran shares with Qatar in the Persian Gulf. The field holds about eight percent of the world's natural gas reserves and approximately 18 billion barrels of condensate.
Five refineries belonged to SPGC are in charge of refining the gas received from South Pars gas field.
Iran is currently producing over 810,000 barrels of gas condensate and 570 million cubic meters of natural gas from 18 active phases in South Pars field.
EF/MA
Some expert was just on TV saying that because of electric cars and continuous advances in solar panels, oil demand would peak in 2028. The year 2038 is more like it.