By M.A. Saki
Why is UN Security Council silent on genocide in Myanmar? 
September 5, 2017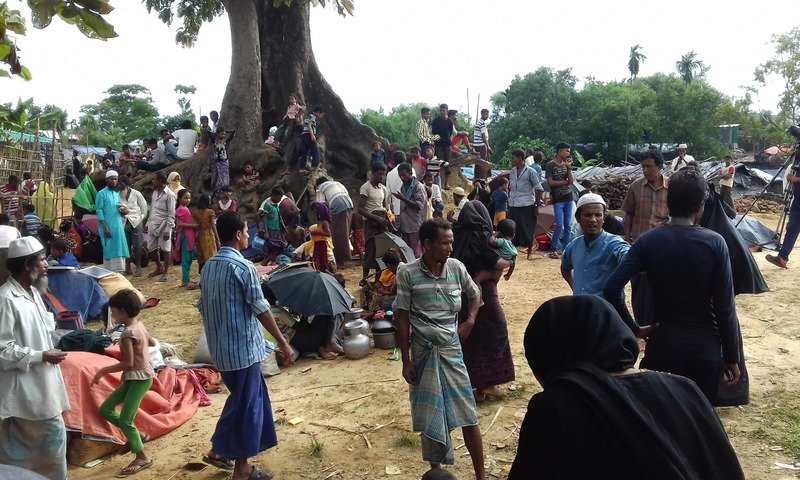 Reports of violence against the Rohingya  Muslims in Myanmar are horrific. The minority group is being brutalized at the hands of military and civilians as well. The reports by rights groups and media outlets show that an ethnic cleansing is happening against the Rohingya.
According to the Independent, an advocate for the minority group has said soldiers and civilians in Myanmar are attempting to cover up the massacre of Rohingya population by gathering their bodies and burning them.
The Guardian also reported on Monday that Myanmar has blocked all UN aid agencies from delivering vital supplies of food, water and medicine to thousands of desperate civilians caught in the bloody conflict.
Now the question is why the United Nations Security Council is silent about this ongoing tragedy which its wounds open once in a while. If such a disaster was happening in a Middle Eastern country except Israel the Security Council would have even held an emergency meeting and even proposed military action against that country and immediately introduced sanctions against it.
However, it seems that despicable violence against the minority group in the-not-so-important country of Myanmar does not deserve the attention of great powers.
The brutality against the Rohingya is similar to what happened to the Bosnian people at the hands of extremist Serbs. At that time it was said that the Bosnian massacre is a shame on the forehead of the human being. However, today the Security Council does not even issue a statement to condemn the violence against civilians or even send a delegation to Myanmar to hold talks with officials to assess the situation.
The Myanmar government has blamed Rohingya militants for the start of the war. Even if this statement is true then why the security forces are indiscriminately targeting all people including women and children.
The international community should expect that inaction to prevent such savage acts some Rohingya youth would become potential terrorists.
salam, why nothing any action against myanmar government killings of thousands of humans? why want UNO ? what is doing human rights? human rights only for non muslims?