By Peter Popham
The only good thing Aung San Suu Kyi can do now is resign
September 10, 2017 - 9:6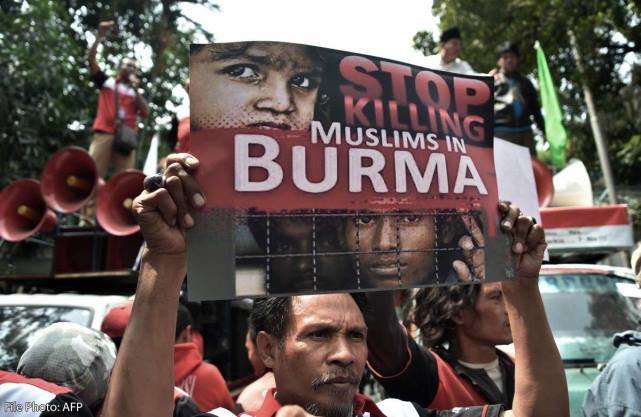 The Nobel Peace Prize committee has in the past made some odd decisions. Henry Kissinger was its most glaring error.
When Barack Obama was awarded the prize in 2009, he had done nothing to deserve it other than making some good speeches.
The case of Aung San Suu Kyi is different. I have published two books about her life and work and I have never doubted that her selection in 1991 was both deserved and canny.
Deserved because she had thrown herself heart and soul into Burma's struggle for democracy, challenging General Ne Win and his colleagues with courage, dash and self-confidence until it was more than they could stand and they threw her into detention. Nor was her challenge to them merely one of beauty and bloodline. She wrote passionate essays on Burma's needed transformation which place her in the ranks of the 20th century's great dissidents.
Her selection threw a powerful spotlight on Burma, at the time one of Asia's dingiest corners, driving one of the ruling generals to the brink of madness and keeping his colleagues on edge for the next 15 years.
Suu Kyi's mistake was submitting to the undemocratic constitution she despised. Today she finds herself the most powerful civilian in government, but with no right to stand up to, let alone overrule it.

After being awarded the prize in absentia, she endured 15 years of house arrest, earning the love and devotion of the Burmese masses for her steadfastness. She was a steady flame of inspiration through decades of bestial military misrule.
But something has gone badly wrong. This has been evident for more than three years, but it has become glaringly clear since 25 August, when coordinated attacks by Muslim militants on police posts in Rakhine state provoked an army response so vastly disproportionate that it has driven something like a quarter of the Rohingya population into Bangladesh.

As Burma's de facto ruler, Suu Kyi bears ultimate responsibility for this grotesque over-reaction. As the most admired and famous Burmese person in the world, she owed the world an explanation for it. But her response has been lamentable: silence, absurd claims from her office that the Rohingya were burning down their own villages, laments to Turkey's President Erdogan about fake news. No indication at all that she shares in or even understands the outside world's indignation.

Why has her reaction been so weak?

There are conflicting explanations. One is that as a Burmese Buddhist she shares her co-religionists deep-seated aversion to Islam. Buddhist preachers whose video sermons sell in Yangon's street markets never flinch from identifying Islam as Buddhism's historic enemy: guilty of the extermination of Buddhism in India, the destruction of the Buddhas of Bamya, and much else besides.
It's possible that she has become a Buddhist bigot, but there is little on the record to indicate that it's true. Suu Kyi lived for more than 20 years in multicultural England. Her first serious boyfriend at Oxford University was a Pakistani fellow student. Hindu and Muslim South Asians were her closest university friends. One of the key figures in persuading her to dive into the democracy movement was Maung Thaw Ka, a Muslim and a best-selling writer who later died in jail. There is little evidence that she has shed the liberalism of a lifetime.
So why is this person, so eloquently sensitive to the sufferings of democracy campaigners, deaf to the sufferings of the Rohingya? They are human, too, aren't they?

For me the explanation is simple. When she decided, in December 2011, to enter politics and stand for parliament, she agreed to abide by Burma's constitution. This document had been imposed on the country three years before through a rigged referendum. Uniquely difficult to revise, it guaranteed the military massive representation in parliament, exclusive control of three crucial ministries – home, defense, and border affairs – and the right to shut down democracy and revert to junta tyranny at the generals' whim.

Suu Kyi has always loathed this document. In June 2011 she told Radio 4 listeners that her party had refused to fight the previous general election because the constitution "gives the army a right to take over all powers of government whenever they feel it's necessary". Yet five months later – under pressure from Hillary Clinton, President Obama's Secretary of State – she agreed to submit to it.
It was her tragic error. Today she finds herself the most powerful civilian in the government, but with no right to stand up to, let alone overrule, the government on crucial issues such as Rakhine. Instead of challenging the military, she is now its poodle, its patsy, its flak-catcher in chief. Senior General Min Aung Hlaing – responsible for operations against the Rohingya – is off the hook.
Her dilemma is desperate. She has only one possible recourse: accept that in December 2011 she made a fatal error, and call it a day. The world would understand.
(Source: Independent)