All-women police station opens in Tehran's subway
September 12, 2017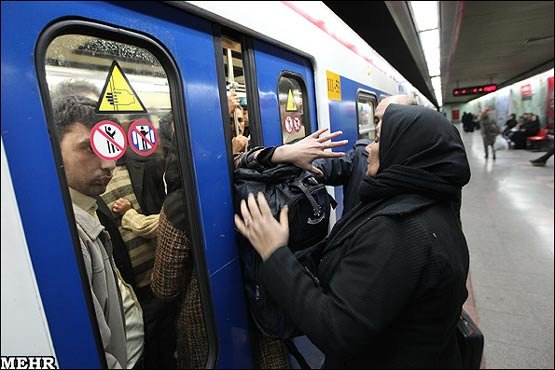 TEHRAN – A police station solely for women and to be run by women police personnel was formally inaugurated on Thursday at a crowded station of Tehran's subway.
As women make up a large number of passengers of the subway, the creation of women's police stations seems to be vital, the CEO of Tehran Urban and Suburban Railway Operation Company said on the sidelines of the inauguration ceremony at Imam Khomeini station.
[Maintaining] security is an important issue for a busy public transportation system like Tehran subway. Thanks God, the goal is met through a close collaboration with the Police, Mohammad Ahmadi Bafandeh explained.
The number of crimes happening in Tehran's subway is decreasing, Colonel Ali Raqi, the chief of the subway's police department said, appreciating the Tehran Urban and Suburban Railway Operation Company for launching women's police station.
Women make up more than one million passengers of around 3 million passengers Tehran's subway system carries a day.
In line with making Tehran's subway more convenient for female passengers, eight mother-and-baby rooms have been set up so far at different stations for breastfeeding and changing babies' diapers.
NM/MG