San Francisco Public Library displaying works by Iranian calligraphers 
September 19, 2017 - 18:56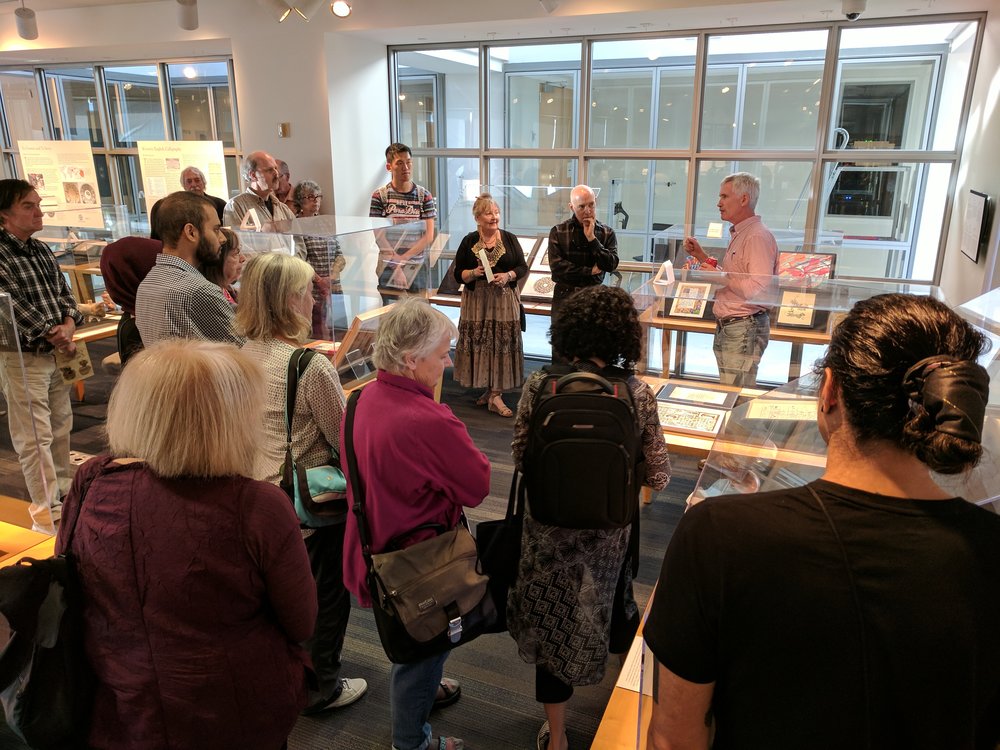 TEHRAN – Works by over ten Iranian calligraphers are in a collection of artworks from the calligraphers of other countries on display in an exhibition at the Skylight Gallery of the San Francisco Public Library.
The international exhibition titled "Calligraphies in Conversation" has been organized to explore connections between calligraphy traditions and practices from different cultures and languages across the world, the curator of the exhibit, Arash Shirinbab, said in a press release on Monday.
The collection is comprised of over 70 artworks with a range of diverse traditions and languages, including Latin, Chinese, Japanese, Baybayin, Arabic, Persian, Hebrew, Armenian and Hindi traditional calligraphy styles.
"We are glad to see Iranian artists have the high quality skills and potential to participate in international exhibitions and promote Iranian and Islamic culture through arts," Shirinbab stated.
The artworks have been selected from over 250 submissions from the U.S., Germany, Canada, Iran, Japan, Hong Kong, France, Hungary, Australia, Qatar, Peru, South Korea, Egypt, Finland, India and several other countries.
"These artists and calligraphers are playing a cultural ambassador role participating in this exhibit," Shirinbab said. "They represent the calligraphic art of their culture and start a conversation with artists of other cultures through their artworks."
"The emphasis of this program is initiating a meaningful conversation between different calligraphy traditions especially between Middle Eastern calligraphy and other calligraphy scripts and cultures," he added
The exhibition opened on Sunday during a special ceremony, followed by presentations on the theme of "How to Enjoy Calligraphy" from former White House chief calligrapher, Rick Paulus, Filipino artist Kristian Kabuay and Shirinbab.
The San Francisco Public Library is organizing the exhibition, which will run until December 31, in collaboration with the Ziya Art Center, an art organization in Berkeley founded by Iranian artists.
Photo: American calligrapher Rick Paulus (2nd R) speaks at the Calligraphies in Conversation exhibition at the San Francisco Public Library on September 17, 2017. (Amirbehnam Tehranifar)
MMS/YAW