No justification to shun international demands, Iran tells Myanmar
October 1, 2017 - 20:19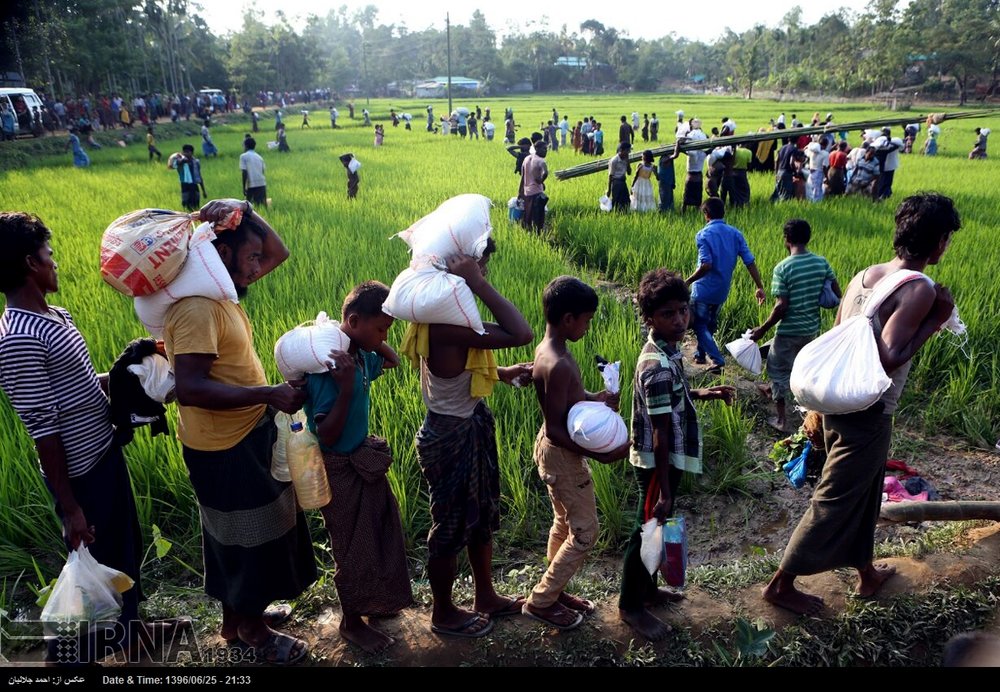 TEHRAN - Iranian Foreign Ministry spokesman Bahram Qassemi said on Saturday that it is "unacceptable" that the Myanmar government ignore demands by the international community on the sufferings of the Rohingya.
The warning by Iran comes as the brutal purge of the Rohingya, an ethnic Muslim population that has been suppressed in Myanmar for decades, has intensified in recent days.
"Such a complicated situation can turn into one of the worst human crises. We are witnessing continuation of ignoring the international community's demands by the Myanmar government which is unacceptable," Qassemi said.
Thousands of people continue to trudge over the border to Bangladesh to escape the horrors in their own country. According to foreign media outlets, the total number of refugees leaving Myanmar has now been estimated at over 501,000.
The Iranian Foreign Ministry official said Myanmar should not prevent sending of humanitarian aid to the Rohingyan people.
Elsewhere, Qassemi called on the international community to stand beside Bangladesh to stop displacement of the Rohingya and send aid to them.
An official with the Iranian Red Crescent Society (IRCS) has announced that Myanmar's government has blocked Iran's aid shipment for Rohingya Muslims.
The Rohingya Muslims have long been subjected to discrimination in Buddhist-majority Myanmar, which denies them citizenship.
Myanmar's government regards them as illegal migrants from Bangladesh, even if they have lived in the country for generations.
Refugee camps near Bangladesh's border with Myanmar already had about 300,000 Rohingya before the upsurge in violence last month and are now overwhelmed.
Tens of thousands of new arrivals have nowhere to shelter from monsoon rains.
Those flocking into Bangladesh have given harrowing accounts of killings, rape and arson by Myanmar's army. Myanmar authorities deny any wrongdoing.
The UN said on Thursday that about 60 people are believed to have died when a boat carrying the Rohingya fleeing violence in Myanmar capsized off Bangladesh.
International Organisation for Migration spokesman Joel Millman said the boat capsized was carrying about 80 people, according to survivors.
"Survivors described being at sea all night, having no food," he said.
Several children were among the dead. One survivor told Reuters news agency that his wife, two daughters and a grandson had died. He said they had decided to leave Rakhine after armed Buddhists took their livestock and food.
NA/PA