Fleeing Rohingya sent back to Rakhine
November 29, 2018 - 2:35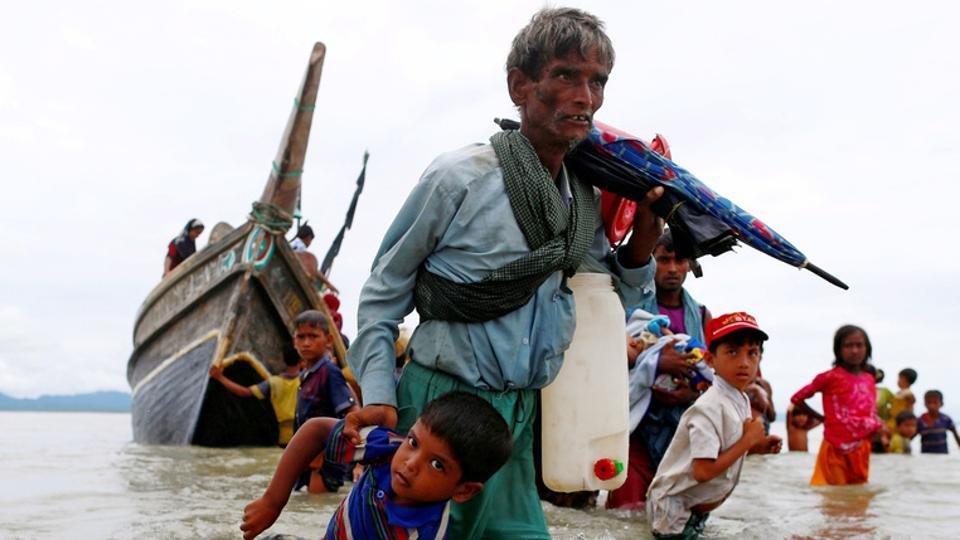 TEHRAN _Nearly 100 Rohingya Muslims were forcibly sent back to Myanmar's volatile Rakhine state after being detained at sea while heading to Malaysia, country's police said on Wednesday.
According to media reports, three ships carrying fleeing Rohingya were seized and returned to Rakhine over the past two weeks, as the monsoon season gives way to sailing conditions.
All on board the third boat were being returned to camps around the capital Sittwe in the central part of the state, where more than 120,000 people have been confined since violence broke out in 2012.
A photo in local media showed the group huddled on the deck in the baking sun, a scene reminiscent of the boat crisis in 2015 that saw countless Rohingya abandoned by smugglers in the Andaman Sea after authorities shut down trafficking routes, said a report in AFP.
They were headed for Malaysia when stopped by navy officers on Sunday night off the southern town of Dawei, Police Major Min Lwin was quoted saying by AFP. "They were all sent back to Sittwe on a navy boat last night," he said, adding that the group, two thirds of whom were under the age of 18, would arrive on Thursday or Friday.
It has been one year since Rohingya Muslims were forced to leave Myanmar following brutal crackdown by Myanmar military with tacit support from the government. The savagery in Rakhine was described by the United Nations as "a textbook example of ethnic cleansing".