NDF to grant $2b to exports sector
October 4, 2017 - 8:12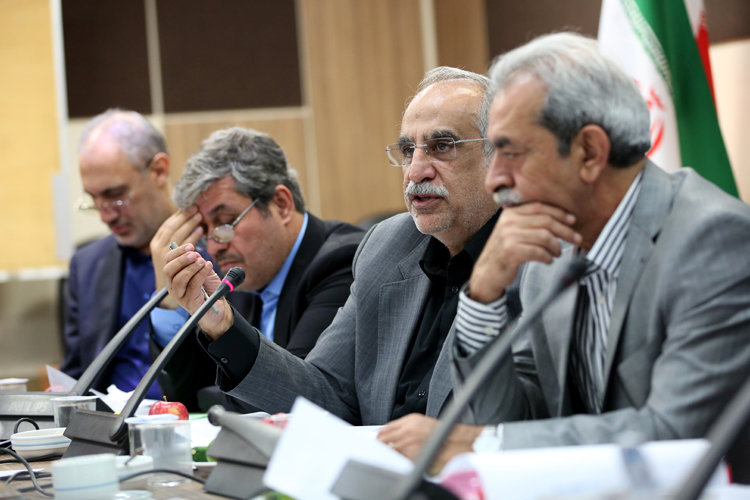 TEHRAN- "Iran's National Development Fund (NDF) will allocate $2 billion to the exports sector," Finance Minister Masoud Karbasian was quoted on Tuesday by the portal of Iran Chamber of Commerce, Industries, Mines and Agriculture (ICCIMA) as saying.
Karbasian made the remarks on the sidelines of the Government-Private Sector Negotiation Council's meeting, where ICCIMA Head Gholam-Hossein Shafeie was also present.
Combating unemployment govt.'s top priority
Karbasian, elsewhere, underlined that uprooting unemployment in the society stands among top priorities of the government.
All the ministers are called on to eradicate unemployment and create jobs in the country, he said.
According to him, the Finance Ministry's mission for the next four years is removing the obstacles on the way of protecting domestic production and employment of Iranian workforce.
Productivity, financing next priorities
Increasing productivity and supplying the financial resource of the capital market are the other issues that government has on its agenda, the finance minister said.
The government will use banking resources to create cash flow, simultaneously will make some amendments in the country's banking system; therefore, a proper bed will be set for privatization of production units.

HJ/MA
PHOTO: (ICCIMA Head Gholam-Hossein Shafeie (1st R), Finance Minister Masuod Karbasian (2nd R) attending Government-Private Sector Negotiation Council's meeting in Tehran