Iran: IRGC is anti-terror security force fighting Daesh
October 10, 2017 - 20:53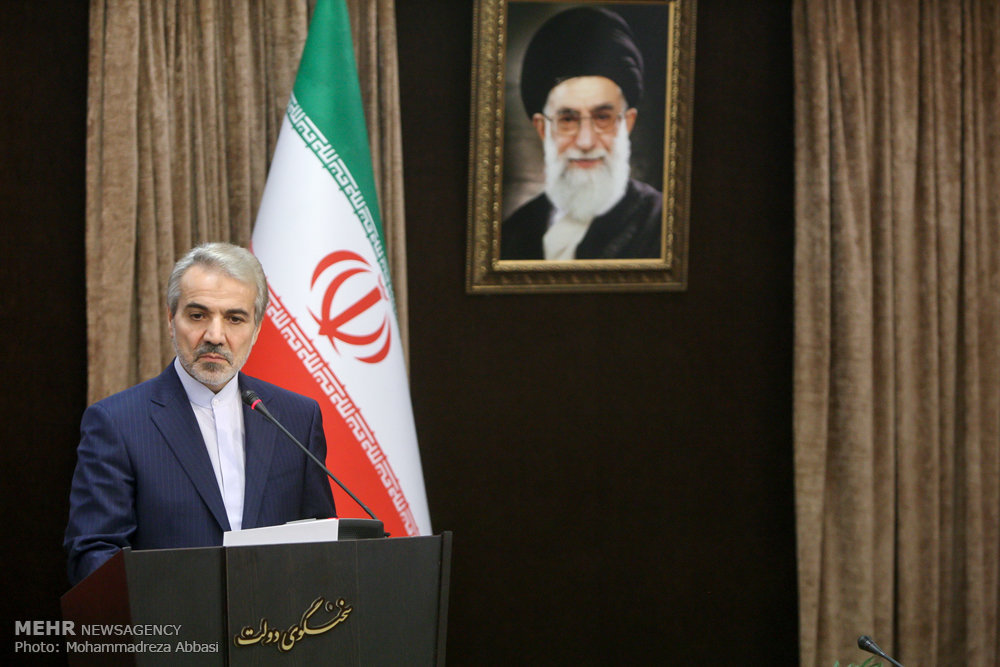 TEHRAN – Iranian government spokesman Mohammad Baqer Nobakht said on Tuesday that the world must acknowledge that the Islamic Revolution Guards Corps is an anti-terrorist force which has been aggressions by Daesh also called ISIS.
The government's strong defense of the IRGC's record comes as this week U.S. President Donald Trump is expected to decertify Iran's compliance with the nuclear deal and possibly designate the IRGC a terrorist organization as part of his new Iran strategy.
"The world must realistically acknowledge the Guards' defense against terrorist attacks and it will do it," Nobakht asserted.
Talking in a press conference, Nobakht said the IRGC is, in contrast to Washington's claims, an anti-terrorist organization.
Nobakht also hailed the IRGC as one of the country's pillars of power, saying the Iranians would never forget the IRGC's sacrifices in defending the country.
Ali Akbar Velayati, the top adviser to Leader of the Islamic Revolution Ayatollah Ali Khamenei, said on Tuesday that "the Americans are too small to be able to harm the Revolutionary Guards."
According to ISNA, Velayati said, "We have all options on the table. Whatever they do, we will take reciprocal measures."
On Monday, the Iranian Foreign Ministry also threatened to give a "crushing" response if Trump designates the IRGC as a terrorist group.
"We are hopeful that the United States does not make this strategic mistake," ministry spokesman Bahram Qassemi told a regular news briefing.
"If they do, Iran's reaction would be firm, decisive and crushing and the United States should bear all its consequences," Qassemi asserted.
Also, Mohammad Ali Jafari, the IRGC chief, warned on Sunday that if Trump's administration designates the IRGC terrorist then the IRGC will treat the U.S. troops like Daesh.
"If the news is correct about the stupidity of the American government in considering the Guards a terrorist group, then the Guards will consider the American army to be like Daesh all around the world particularly in the Middle East," Jafari said.
NA/PA