Iran dismantles 2 terrorist groups
June 16, 2017 - 20:7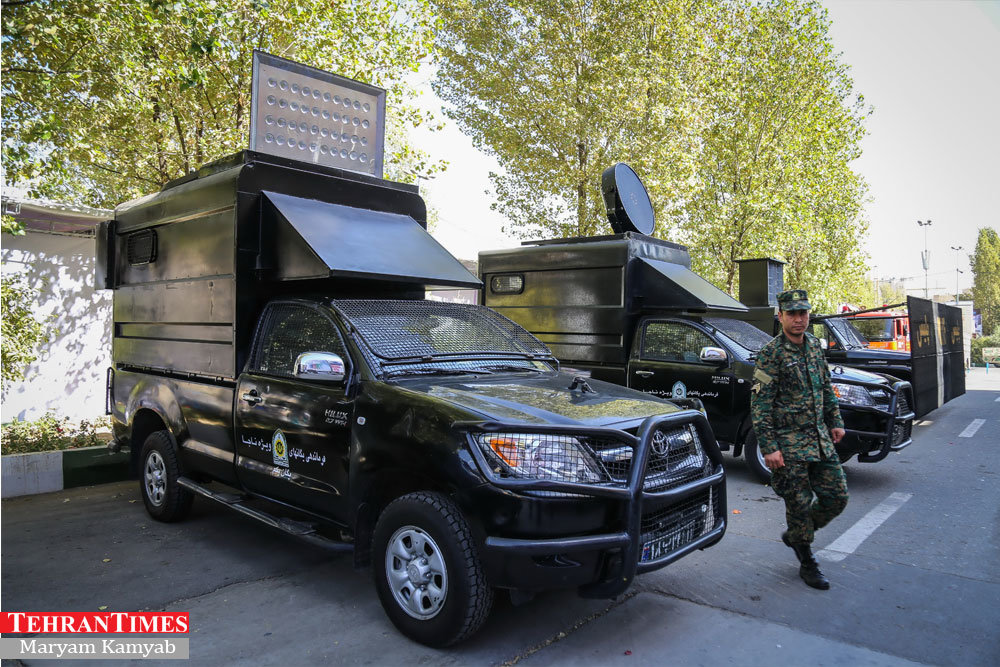 TEHRAN - Iranian security forces have dismantled two terrorist groups in Sistan-and-Baluchestan province, southeast Iran.
On Thursday, the Islamic Revolution Guards Corps issued a statement announcing it has dismantled a Takfiri group in Qasr-e Qand town in the southeastern province, killing and injuring a number of terrorists.
The statement did not give details about the number of terrorists killed or injured in the clashes. It did not even clarify about the terrorists' affiliation.
"During the anti-terror operation, the IRGC's Qods Headquarters fighters destroyed a vehicle laden with 600 kilograms of explosives, seized five bombs ready to be used in suicide attacks,... tens of thousands of bullets and a number of weapons and ammunition," the statement read, Press TV reported.
The statement noted that some militants escaped but anti-terror operations will continue until all the fugitive terrorists are captured.
The IRGC added future developments will be announced to the public.
Security forces kill 2 terrorists in Chabahar
Also late on Wednesday Intelligence Minister Mahmoud Alavi announced security forces killed two terrorists in the city of Chabahar in Sistan-Baluchestan province on Wednesday.
He added five other terrorists, including two nationals from a neighboring country, were arrested.
Alavi also said that a terrorist group was nabbed in Kordestan province on Wednesday.
According to Press TV, an informed source told IRNA that the terrorists in Chabahar were connected to the so-called Ansar al-Furqan group.
A number of explosive vests and some explosives and ammunitions were also seized from the terrorists, the source was quoted as saying.
In two simultaneous terrorist attacks on the administrative building of Iran's parliament and the shrine of Imam Khomeini in Tehran on June 7, 17 people were killed and 56 injured. Daesh claimed responsibility for the attacks.
The Intelligence Ministry said on June 10 that the mastermind of the attacks has been killed near borders with Iran. He did not give further details.
Iran's Intelligence Ministry issued a statement on June 9, announcing that 41 elements connected to the Daesh operatives who carried out terrorist attacks in Tehran were arrested.
Ahmad Fazelian, a provincial judiciary official, said on June 10 that eight more people were arrested in Alborz Province in connection with Tehran's terrorist attacks.
Fazelian said that seven of the individuals were arrested in Fardis, in southern Alborz, and one in Karaj, the provincial capital.
NA/PA