Iran: Mastermind of Tehran terror attacks killed 
June 11, 2017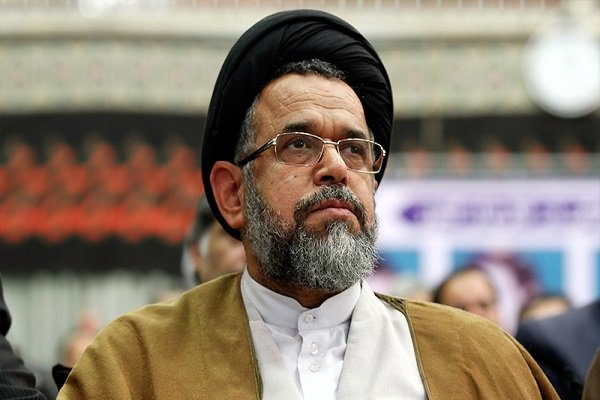 TEHRAN – Just three days after a deadly assault in the capital Tehran, Iran said its security forces killed on Saturday the mastermind of the attacks outside Iran, its intelligence minister said in a live program.  
"The mastermind and main commander of terrorist attacks on the Majlis and mausoleum of Ayatollah Khomeini was killed today by the security forces," Mahmoud Alavi said.
"The main commander was in border areas, but exited the country after the terrorists were killed (in Tehran)," Alavi added.
"He was killed in collaboration with other intelligence services," Alavi further explained.
Alavi gave no details on "other intelligence services" and where the mastermind was killed.
The attacks on Iran's parliament and the mausoleum of Imam Khomeini, the Islamic Republic's founder, left 17 people dead and 56 injured, causing the country to ratchet up security measures all across the country.
The Islamic State, also called Daesh, took credit for the suicide bombings and gun attacks, the first such attack on Iranian soil by the group. All five attackers were killed.
Following the raids, the terrorist group released a video through its Amaq news agency, showing the Tehran terror attack from inside the Iranian parliament building.
Back in April, the group put out a 36-minute video in Persian language, threatening to attack Iran.
The footage also condemned the Islamic Republic as an un-Islamic establishment modeled on western-styled governance.
On Friday, intelligence authorities announced the arrest of 41 suspects in connection with the Tehran attacks in their hideouts across the country.
Alavi said that during the last month the Intelligence Ministry had identified and crushed "a terrorist team" almost every day but had not publicized it to avoid spreading fear among the public.
Also, officials said more suspects have been arrested around Tehran, and the car the attackers had used on Wednesday has been discovered in the city center.
Over the past two years, security forces have thwarted upwards of 100 terrorist plots, according to Alavi.
In June 2016, Iran said it has thwarted what it described as "one of the biggest plots" by terror groups targeting Tehran and other major Iranian cities.
Iran has been helping the governments in neighboring Iraq and Syria in fight against Daesh, which considers Shiites to be apostates.
AK/PA