By Mohammad Homaeefar
Tehran: linking N. Korea to Iran deal is fallacy
October 10, 2017 - 9:23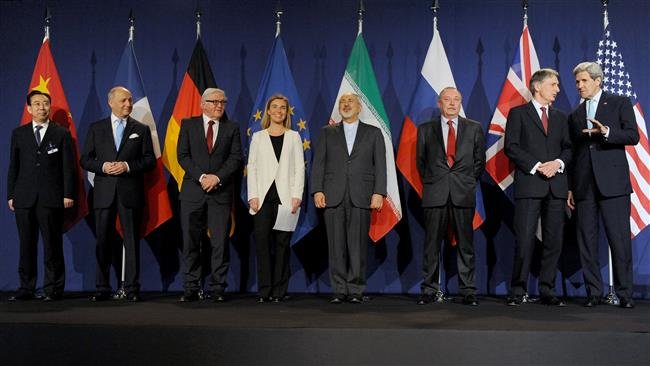 TEHRAN – The Iranian Foreign Ministry has reproved a contemporary diplomatic trend in the West which tries to link North Korea's nuclear threat to the 2015 Iran deal.
This is a "fallacy" and quite "beside the point", Foreign Ministry spokesman Bahram Qassemi said in response to the Tehran Times during a press conference on Monday.
Such remarks are propagated by Iran's enemies and are aimed at fueling Iranophobia, Qassemi said.
Warning over CAATSA implementation
Elsewhere in his remarks, Qassemi warned that if Washington makes the "strategic mistake" of designating the Islamic Revolution Guards Corps (IRGC) a terrorist organization, Iran would make a "firm and crushing" response.
He also expressed the hope that the Americans would avoid taking that path.
The warning came a day after the commander of the IRGC, Mohammad Ali Jafari, warned that if the U.S. implements sanctions on the IRGC, it would have to move its regional bases out of the reach of Iran's missiles.
In August, U.S. President Donald Trump signed into law one of the most wide-ranging sanctions measures of the last five years, known as Countering America's Adversaries Through Sanctions Act (CAATSA), which targets Iran, Russia and North Korea with sanctions.
CAATSA expands U.S. sanctions on Iran's ballistic missile program and enhances the legal basis for existing sanctions against the IRGC.
Jafari said if CAATSA is implemented, it would mean that the U.S. has unilaterally withdrawn from the nuclear agreement, also known as the JCPOA.
He also stressed that holding talks with the U.S. is a big mistake, and that the Islamic Republic "intents to resolve regional issues somewhere other than the negotiating table."
"There is nothing to negotiate about and no side to negotiate with," he added.
MH/PA