Iranian association declares national day for Persian calligraphy
October 11, 2017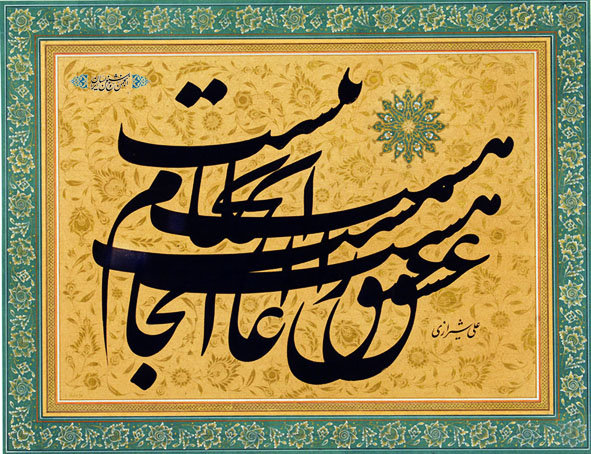 TEHRAN – The Iran Calligraphers Association has declared that Mehr 21 (October 13) in the Iranian calendar year will be celebrated as the National Day of Persian Calligraphy.
Speaking to reporters at the Iranian Artists Forum on Tuesday, the director of the association, Gholamhossein Amirkhani, announced the decision.
Persian calligraphy will be featured during a weeklong festival, which will begin on that day every year, he added.
This year, calligraphers are scheduled to visit several branches of the association in different cities during the week.
Two exhibitions displaying works by several distinguished calligraphers will open at two galleries of the forum on October 15.
Several sessions with experts and scholars have also been arranged during the week for lectures about different styles of Persian calligraphy.
A number of active calligraphers will be honored during the closing ceremony at the forum on October 20.
Amirkhani also paid a tribute to Mehdi Bayani (1906-1967), an expert on rare Persian manuscripts who launched several calligraphy courses at the then culture ministry on October 13, 1950.
"The association feels deeply indebted to Bayani so we decided to designate October 13 as the National Day of Persian Calligraphy," he said.
"Bayani helped Persian calligraphy find ways to reach people from all walks of life including the poor," he stated.
Photo: A calligraphy work by Ali Shirazi
RM/MMS/YAW