Iran had no role in Kirkuk operation: Velayati
October 17, 2017 - 19:45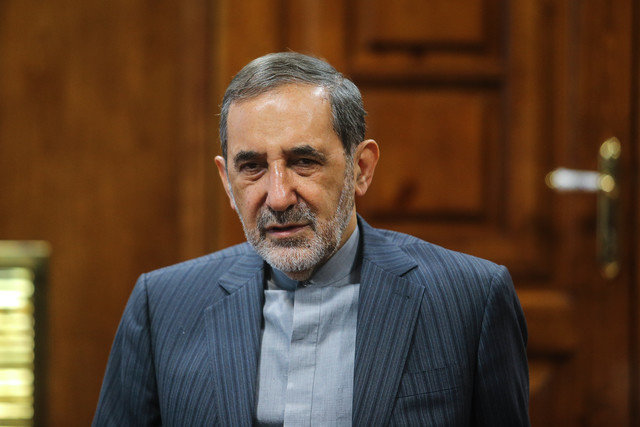 "The Guards has had no role in the Kirkuk operation. Majority of the Kurds are against the move taken by Mr. Barzani [president of the Iraqi Kurdistan] and the Baghdad government took control of that region without almost any clash," Velayati told reporters after his meeting with French special envoy for Syria Franck Gellet.
Velayati added, "Barzani should admit that he made a mistake and should make up for it."
Iraqi forces completed an operation to take control of the Kirkuk region on Tuesday facing no resistance from Kurdish Peshmerga forces in the city.
The independence referendum was held on September 25 in the Iraqi Kurdistan region upon an order by Barzani despite strong opposition from the central government in Baghdad, the international community, and Iraq's neighboring countries, especially Turkey and Iran.
Velayati highlighted the importance of maintaining the territorial integrity of the countries in the Middle East region.
On U.S. President Donald Trump's Friday speech against Iran, Velayati said it was a "political game".
In declaring his new Iran strategy, Trump decertified Iran's compliance to the 2015 nuclear agreement while the International Atomic Energy Agency has confirmed for eight times that Iran has fulfilled its commitments.
To prove that its nuclear program is purely peaceful Iran has agreed to put limits on certain aspects of its nuclear activities for some years. However, the new Trump administration is seeking a renegotiation of the nuclear deal in order to prolong limits on Iran's nuclear program, something which has been vehemently rejected by Iran.

"Iran will not accept prolongation of the implementation of the JCPOA," Velayati said, referring to nuclear deal officially called the Joint Comprehensive Plan of Action.
Velayati, a former foreign minister, added, "Trump is unpredictable and cannot decide whether we should have Guards IRGC or not. The Iranian people are not separated from the Guards and any comment against the Guards by any foreign official means talking against the Iranians."

NA/PA