U.S. confirms Rouhani refused meeting with Trump at UN
November 1, 2017 - 12:3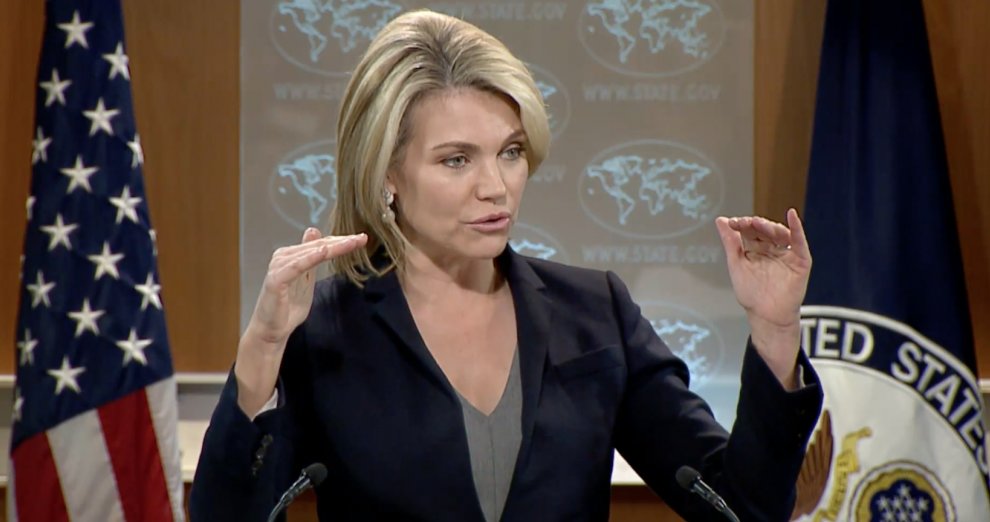 The U.S. State Department confirmed on Tuesday that Iran declined a special high-level meeting with the Trump administration during the United Nations General Assembly in September.
Iranian Foreign Ministry spokesman Bahram Qassemi announced on Sunday that President Hassan Rouhani refused a request by the American side for a meeting with President Donald Trump. "A request indeed was made by the U.S. side, but it wasn't accepted by President Rouhani," Qassemi said.
According to the Washington Examiner, State Department spokeswoman Heather Nauert resisted reporters' efforts to identify the specific Trump administration official who would have participated in the meeting. Secretary of State Rex Tillerson had his own meeting with Iranian Foreign Minister Mohammad Javad Zarif and other diplomats involved in the nuclear deal talks.
"They did," Nauert replied when asked if that Iranian account about rejecting a second meeting was correct.
But she didn't answer the more direct question of whether Trump would have attended the prospective meeting. "They did turn down a meeting with U.S. officials," she said when asked.
However, earlier White House press secretary Sarah Sanders denied that Trump was snubbed, according to NBC.
"The Iranian officials said no, and that was the end of it," Nauert added.
PA/PA