'Cloud forest' catches fire
November 1, 2017 - 20:34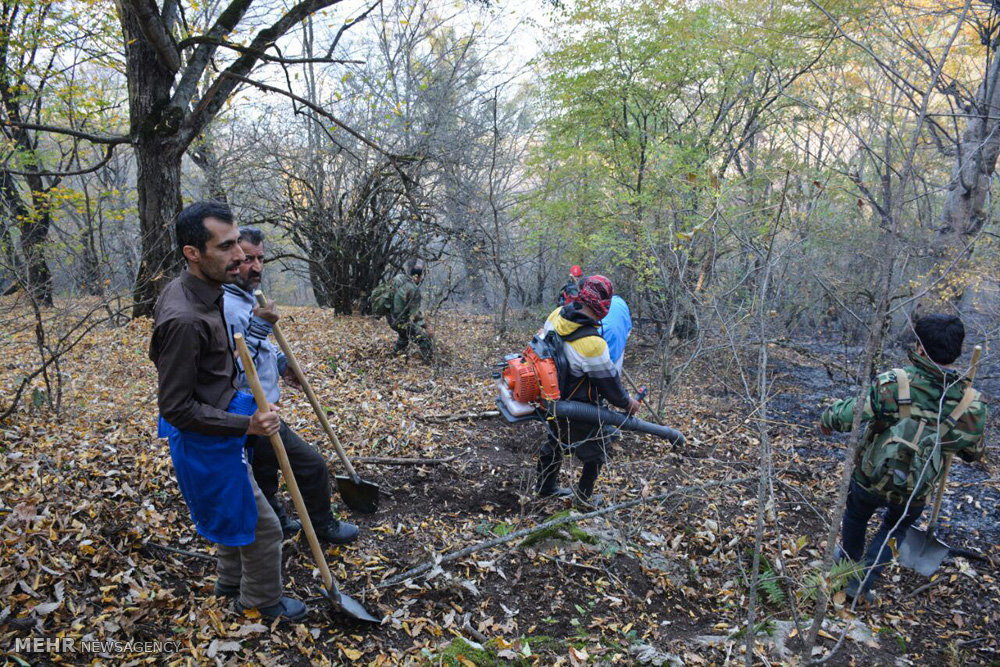 TEHRAN — Jangal-e Abr (cloud forest) located in the northeastern city of Shahroud, Semnan province, caught fire on Tuesday morning.
Locals and Shahroud natural resources department forces were dispatched to the area to extinguish the fire.
Jangal-e Abr is one of the oldest and most beautiful forests in Iran. It is the continuum of northern forests in the south of Alborz mountain range. It is located 30 km northeast of Shahroud. The forest is full of steep hills, and a river runs and beautiful waterfalls in there.
It is called Abr (cloud) because in most cases it is covered by an ocean of clouds and sometimes it seems the trees are over the clouds.
MQ/MG