Rouhani expresses support for armed forces
November 5, 2017 - 10:2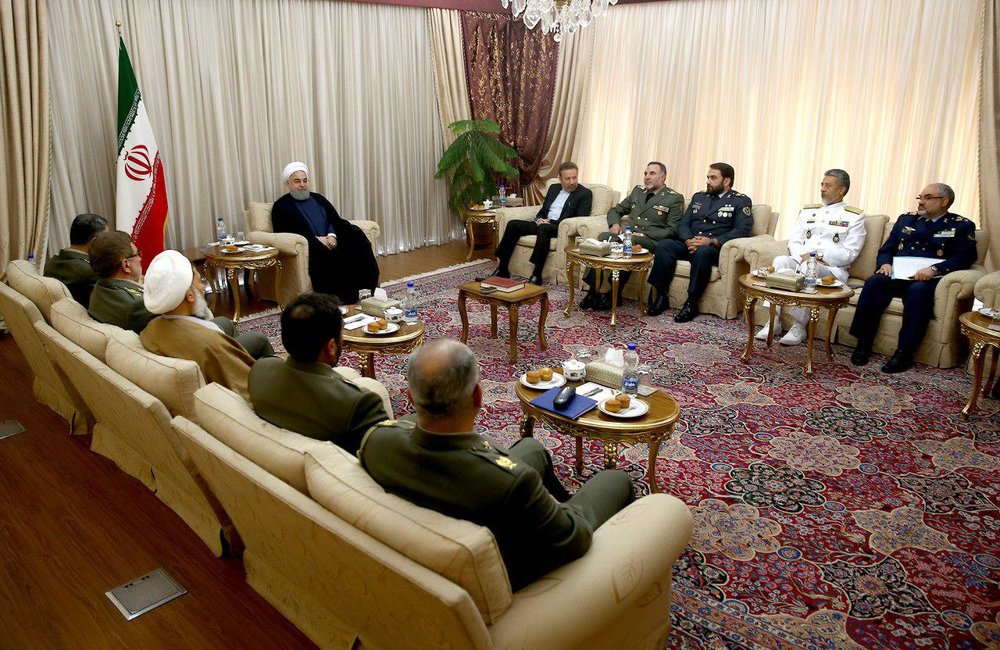 TEHRAN – President Hassan Rouhan said on Saturday that his government is determined to continue support for the country's armed forces.
He made the remarks upon meeting a number of top Army commanders in Tehran on the occasion of the "National Day of Fight against Global Arrogance".
"The Army has been very successful, both in being Islamic and being popular, since the Islamic Revolution," noted Rouhani.
He added armed forces should be non-partisan.
"Public trust" and "independence from political factions" are the biggest assets of the Army, the president remarked.
The president also praised the bravery and sacrifices of the Army during Iraq's war against Iran in the 1980s, saying the key role of the Army in breaking the siege of Abadan by the invading Saddam army is "unforgettable".

"The Army has been trusted by the late Imam [Khomeini], the Leader and the nation," the president said, stressing that the people and government trust the Army as a "faithful" and "devoted" military force.
Rouhani also called on the armed forces to support his administration in running the country.
The military commanders, including Army chief Major General Abdolrahim Mousavi, expressed thanks to the government and the president in particular and elaborated on the most important measures taken so far and also the steps needed to be taken to promote defense capabilities.
Ayatollah Mohammad Ali Movahedi Kermani said on Friday that Law Enforcement Forces (police), the IRGC, Army and Basij are "sources of pride" for the country.
Addressing worshippers in Tehran, Movahedi Kermani also slammed Washington for claiming the Islamic Revolutionary Guard Corps (IRGC) was a terrorist force.
MH/PA