Iran condemns Daesh 'brutal act' in Syria's Deir ez-Zor
November 5, 2017 - 20:40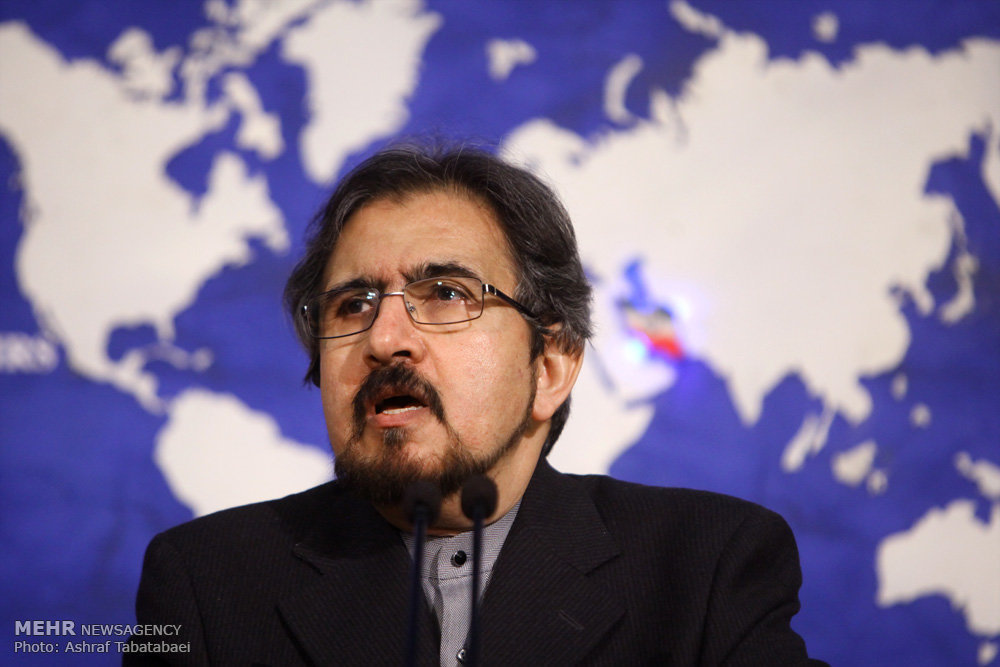 TEHRAN - Iranian Foreign Ministry spokesman Bahram Qassemi on Sunday strongly condemned the "brutal" terrorist blast in eastern Syrian city of Deir ez-Zor which left at least 75 people killed.
"Inhuman and brutal acts of Daesh terrorist group are clear signs of the group's frustration and defeat," Qassemi said.
A car bombing struck the largest refugee gathering in the region in Deir ez-Zor on Saturday and left at least 75 people deal and dozens wounded. Women and children appear to be among the victims.
The assailant reportedly rammed the car, rigged with explosives, into the crowd before it blew up.
The attack on civilians comes just a day after the Syrian army announced that it had succeeded in fully liberating Deir ez-Zor from terrorists, killing large numbers of Daesh militants, destroying their equipment and taking hold of weapon caches abandoned by terrorists as they fled.
NA/PA