Colorful Iran: Ladle tapping ritual in South Khorasan
November 25, 2017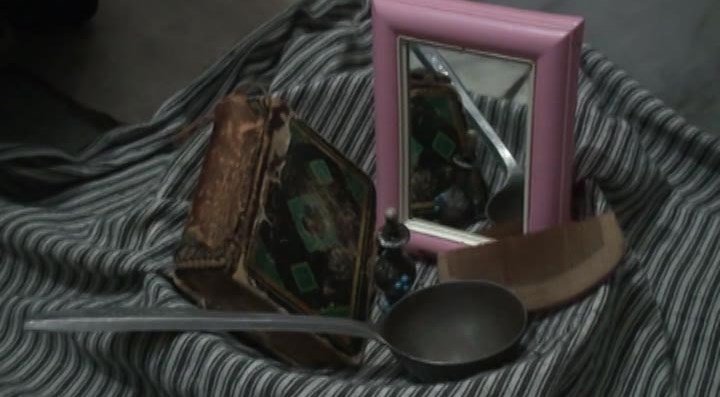 TEHRAN – Kafchalzi, which literally means ladle tapping, is a traditional ritual performed by women in South Khorasan province, eastern Iran.
To perform it, a woman covers a sieve with a piece of cloth and puts a mirror, a comb, a kohl container and a ladle on it.
Then she goes door to door tapping with ladle in the neighborhood. When a woman opens door, she looks in the mirror. Apply the kohl to her eyes and comb her hair while she covers her face and head with her chador.
Then she gives some money or edibles to the woman who knocked the door.
She buys a fabric with money she collected adding money she takes from her husband or her father.
She sews a dress out of fabric on the 27th day of the holy month of Ramadan and wears it before sunset. It is believed that the dress brings prosperity and happiness for her through the year.
Various tribes and ethnic groups who live in different parts of Iran are just like colors, which make a great painting. Iran is home to about 20 ethnic groups who live in different regions of the country.
SB/MG