By Saeed Sobhani
Weak Europe and strong crises
November 27, 2017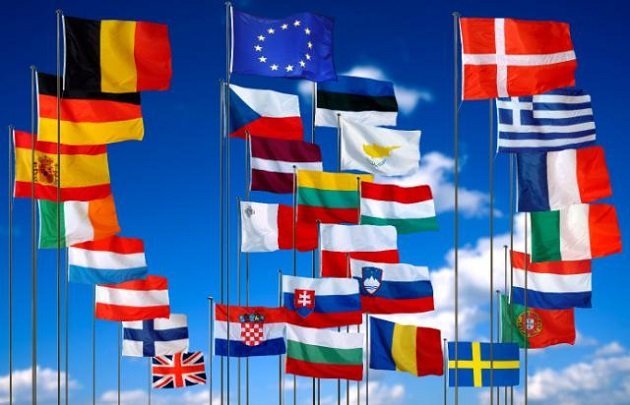 TEHRAN _ Europe is not in good shape. Every day we see new crises in the European Union. These crises indicate that the European Union and the eurozone and other European countries will face hard times. In such a situation, political leaders in Europe are not strong enough to face up to their own crises. A news that is heard from Europe is disappointing:

In recent days ,The Irish government was on the verge of collapse on Thursday after the party whose votes Prime Minister Leo Varadkar depends on to pass legislation appeared set to break the terms of a "confidence and supply" deal.
As Reuters reported, The opposition Fianna Fail party said it would put a motion of no confidence in Deputy Prime Minister Frances Fitzgerald on Tuesday, a move that would breach the deal it agreed to support Varadkar's Fine Gael government in key votes for three years.
Fianna Fail indicated it might withdraw the motion if Fitzgerald resigned, but Foreign Minister Simon Coveney told state broadcaster RTE that Fitzgerald would not resign.
The crisis comes weeks ahead of a European Union summit in which the Irish government has an effective veto on whether Britain's talks on leaving the bloc progress as it determines if EU concerns about the future of the Irish border have been met.
In other hand, The economic, political and social crises in Europe continue. Angela Merkel, Chancellor of Germany, as the European political leader, is now faced with challenges in her country. He has not yet been able to form a coalition government in Berlin. Under these circumstances, many European countries are eyeing the political and domestic developments in Germany. They hope that the two Christian and Social Democratic parties can together form a coalition government.
As Independent reported, Germany's Social Democrats (SPD) should reconsider their opposition to joining a new "grand coalition" with Angela Merkel's conservatives because Europe needs a stable government in Berlin, a senior ally of the Chancellor said on Thursday. Germany is facing the worst political crisis in its modern history after Ms Merkel's efforts to forge a three-way coalition with the pro-business Free Democrats (FDP) and Greens collapsed last weekend, raising fears across Europe of a prolonged leadership vacuum in the Continent's economic powerhouse. The SPD has governed in coalition under Ms Merkel since 2013 but said it wanted to go into opposition after suffering its worst result of the post-war period in the 24 September election.
Some in the SPD, however, are now urging party leader Martin Schulz to reconsider, a view echoed on Thursday by Volker Kauder, leader of Ms Merkel's conservative parliamentary group in the Bundestag lower house of parliament."It's my wish that the current partners in the coalition government can get together again," Mr Kauder told Suedwest Presse newspaper.
Mr Schulz is due to meet Germany's President, Frank-Walter Steinmeier, a former SPD lawmaker and foreign minister, who is trying to help facilitate a coalition government and avoid fresh elections.
Mr Schulz will then consult senior party members at the SPD's Berlin headquarters, SPD sources said. No statements are expected after the SPD meeting."We will talk about if and how one can get a federal government in Germany," a senior SPD member said, adding that one option on the table was to support Ms Merkel only indirectly by not blocking a minority government. Changing course and teaming up with Ms Merkel's conservatives again could require a change of leadership at the SPD – an outcome unlikely before a party conference on 7-9 December.
Undoubtedly, in the future, we will not witness the establishment of a strong government in Germany. This also reduces Merkel's power in the face of European developments. As a result, we will see the strengthening of political, social and economic crises in the eurozone and the European Union. There may also be a sharpening of security crises in Europe in the future.
The security crisis in the united Europe is strongly felt now and its common security policies have not only failed to shore up border security but have turned into the bloc's intelligence weakness.
Failure of European intelligence services to curb far-right and fascist groups and their support for Takfiri currents in western Asia have strengthened the extremists in the West.
Arms support for Arab dictators by European countries such as Germany, England, and France are a contributing factor, as well. A key dimension of the fresh security crisis in Europe is its geographical scope, making it more challenging to bring terrorists under control as they are sprawling across larger territorial swathes. That certain European countries are trying to boost Takfiri currents in western Asia as a measure to prevent the terrorists from entering Europe is a dangerous security calculus which definitely fires back.
There is need for a change in Europe's security approach at macro level toward western Asia. Backing Takfiri groups in the region and encountering them in Europe is a dual policy, whose outcome is nothing but the return of terrorism in the West.
Finally, the crises in the European Union and the euro zone are increasing day by day. Under such circumstances it is simply not possible to overcome these crises. Europe has now turned into a crisis-ridden setback with a weak politician. What is happening today in many European countries is a sign of the same truth.