By Masoud Hossein
Sport above politics
November 27, 2017 - 16:5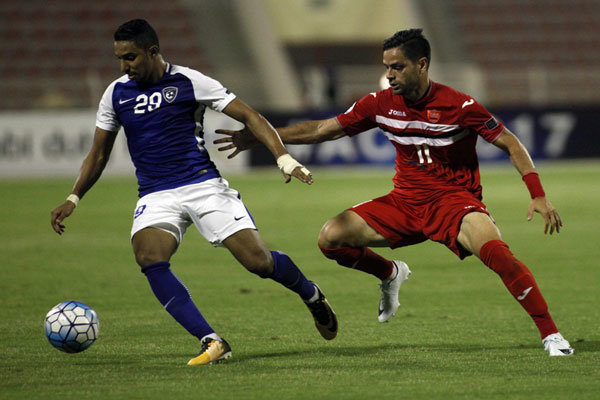 The Iranian football teams cannot play in front of their eager fans against Saudi Arabian teams just for political reasons, however sport is always above politics.
In March 2016, AFC had ruled the clubs from Saudi Arabia and Iran had to play each other at neutral venues.
The decision was taken after two countries failed to resolve their political differences ahead of a deadline set by Asian football's governing body and it imposed heavy costs on Iranian clubs to host Saudi Arabian teams in Oman and the UAE.
Iranian giants Persepolis were forced to play Saudi Arabian clubs Al Ahli and Al Hilal in Muscat and Abu Dhabi in the 2017 AFC Champions League.
Three other Iranian clubs Esteghlal Khuzestan, Zob Ahan and Esteghlal also met Saudi Arabian teams Al-Fateh, Al-Ahli and Al-Taawoun respectively in Oman.
The AFC decision has made it very difficult for Iranian fans to watch their favorite teams in their stadiums but needless to say, sport is above politics.
Head of Iran Football Federation Mehdi Taj attended a meeting held in Tokyo, Japan on Friday and protested the decision taken by AFC, imposing the ban on Iranian teams to play Saudi Arabian teams in neutral venues.
Iran is surely the safest country in the Middle East as the country has hosted Afghanistan, Syria and Iraq matches in the recent years.
Sport should be separated from politics as FIFA has already warned that any political or religious symbol is strictly prohibited.
The Asian Football Confederation's Competition Committee, who has recently urged governments to exempt football teams from travel bans, will hold a meeting on the issue in Bangkok on Tuesday with participation of AFC president Sheikh Salman bin Ibrahim al-Khalifa.
It's expected the ban to be lifted because football is nothing without the fans.
"We should not allow any political interference in football because it would deprive fans the chance to watch their teams. Football needs sponsors but there is no sponsor under difficult condiditions," Taj said.

"According to Fifa's rule, football must be politically neutral and that national associations remain free from political interference," he added.
"Saudi Arabian and Emirati teams have threatrend to withdraw from AFC Champions League if AFC orders there is no need the matchs to be played in neutral venues. I have to say, if AFC decides to keep the ban, we will pull out of the competition," Taj concluded.