By Saeed Sobhani 
Trump fight continues with the media
November 28, 2017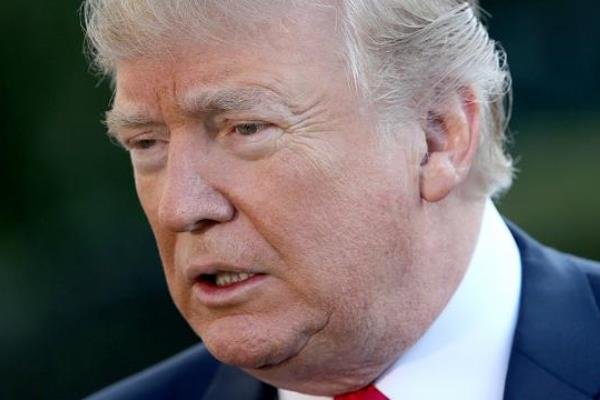 TEHRAN _ U.S. President Donald Trump's struggle with the media continues. There was a controversy over the 2016 U.S. presidential election race. However, many American media now believe that the presence of Tramp at the top of the political and administrative equations of America has led to many crises in the White House and the world. On the other hand, Tramp not only has not done anything to improve his relationship with the American and Western media, but he often attacks Western media in his messages.
As Business Insider reported Donald Trump on Saturday blasted CNN, calling it a source of "fake" news and comparing it unfavorably to its competitor Fox News. "Fox News is MUCH more important in the United States than CNN, but outside of the U.S., CNN International is still a major source of (Fake) news, and they represent our Nation to the WORLD very poorly," he said on Twitter. "The outside world does not see the truth from them!"
CNN's communications team fired back minutes later, tweeting, "It's not CNN's job to represent the U.S to the world. That's yours. Our job is to report the news.
rump's remarks come at a significant time for the media outlet, whose parent company Time Warner is merging with AT&T in an $85 billion deal. The Department of Justice has sued to block the merger, and legal experts have speculated that Trump's previous comments about CNN may be brought up during the litigation. CNN is a frequent target of Trump's ire, and he has labeled the network "fake news," "dishonest," "disgusting" and "ratings challenged" in the last several months alone.
Trump's Saturday tweet also marked the second time in as many days that Trump lashed out at a major media outlet on Twitter. On Friday, he went after TIME Magazine, claiming him "took a pass" at being named its "Person of the Year."
"Time Magazine called to say that I was PROBABLY going to be named 'Man (Person) of the Year,' like last year, but I would have to agree to an interview and a major photo shoot," Trump tweeted. "I said probably is no good and took a pass. Thanks anyway!"
The magazine shot down at Trump's claim shortly afterward, tweeting that "the President is incorrect about how we choose Person of the Year. TIME does not comment on our choice until publication, which is December 6."
This is while the popularity of Tramp in the United States is decreasing.as Newsweek reported,
Twitter doesn't provide the only metric of Obama's greater popularity. Trump has battled historically low approval ratings throughout the early months of his presidency and currently stands at 38 percent, according to Gallup. Obama, meanwhile, ended his second term with an approval rating of 59 percent. Even in the lowest points of his eight-year presidency, Obama's approval rating never dropped below 40 percent.
More than any president in recent memory, Trump has appeared fixated on his predecessor. Among other things, Trump has repeatedly assailed Obama over relations with Russia, Iran and North Korea and even accused him, without evidence, of wiretapping his phones during the 2016 election campaign. Similarly, he has made unraveling Obama's legacy the focus of his administration to date. He has repeatedly tried, and failed, to repeal and replace Obama care and ended protections for so-called "dreamers," who were brought to the country illegally as children.
Trump even parodied these actions during the annual White House turkey pardoning this week, joking that "I have been informed by the White House counsel's office that Tater and Tot's pardons cannot, under any circumstances, be revoked. So, Tater and Tot, you can rest easy."
Even on Thanksgiving, Donald Trump could not escape his worst nightmare: 10 months into his presidency, his predecessor Barack Obama remains significantly more popular. Likely adding insult to injury, the latest evidence of Trump falling short came on the platform he values most: Twitter.
Many American analysts believe that in the near future, there will be new crises inside the US government. Some of these crises are deep enough to lead to the resignation of Trump and his departure from the White House before the presidential election of 2020. However, Trump attempts to keep himself in power and even be in front of Democrats in the next presidential election. More importantly, Trump is not even popular among many Republicans.