Tehran theater set up for "Death of a Salesman" 
November 29, 2017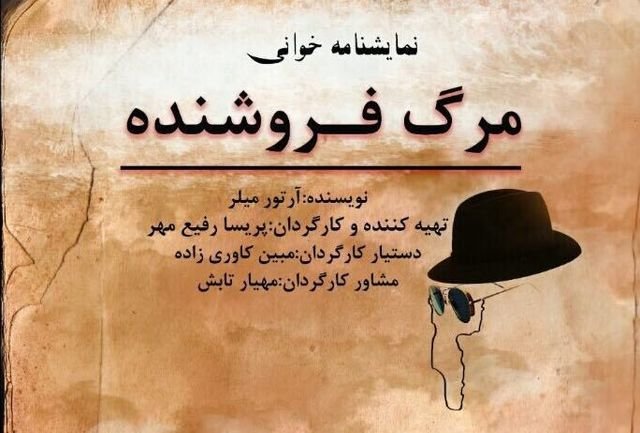 TEHRAN – A reading of prominent American playwright Arthur Miller's 1949 play "Death of a Salesman" will be performed at Tehran's Azadi Tower on December 4.
Parisa Rafimehr will direct the reading performance with a cast composed of Saeid Azimi, Azadeh Malmir, Milad Rahbar, Sirvan Kargar and Javad Asadi.
"Death of a Salesman" is about Willy Loman, an aging salesman who is fired from his job. When his son Biff admits that he couldn't get a loan to start his new business, Willy commits suicide so that Biff can use the insurance money to secure his future.
ABU/MMS/YAW