Tehran Intl. Cartoon Biennial kicks off 
November 29, 2017 - 19:1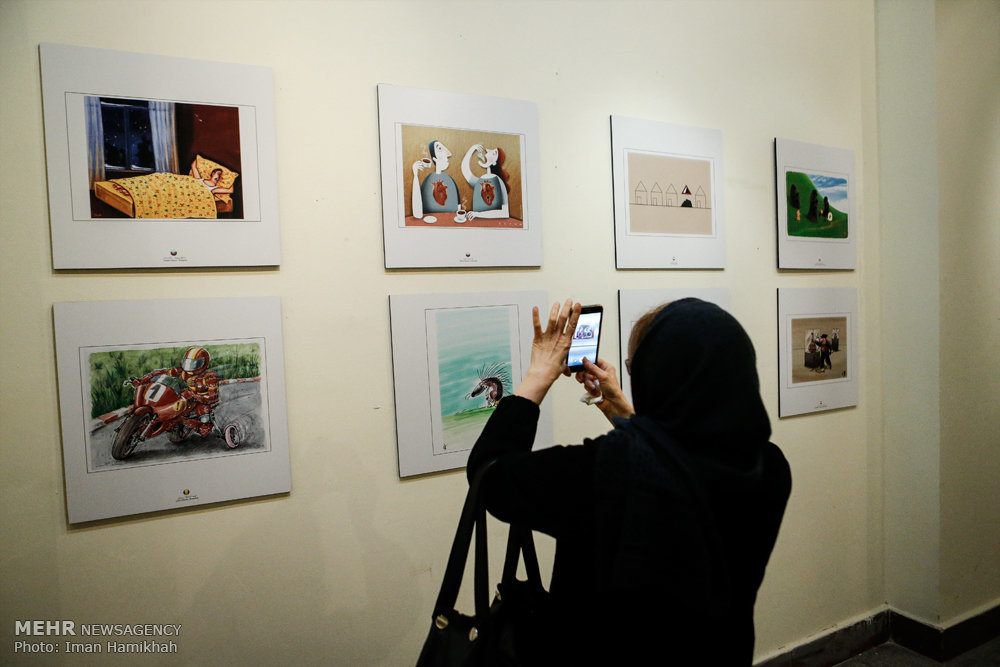 TEHRAN – The 11th Tehran International Cartoon Biennial was inaugurated after a two-year hiatus at the Saba Art and Cultural Institute on Tuesday.
This year's biennial, which is on the theme of safety and security, is displaying about 500 works from 74 countries including Iran.
Sections have also been dedicated for cartoons with free subjects and caricatures of world famous figures.
Twelve foreign cartoonists have been invited to hold workshops during the final days of the biennial.
The catalog of the 10th and 11th editions of the biennial will be unveiled during the closing ceremony, which will take place at the Tehran Museum of Contemporary Art on December 15.
In December 2015, the secretary of the biennial, Masud Shojaei-Tabatabai, announced the organizers' plan to present a top cartoon on the Holocaust at the 11th edition of the biennial a cash prize of $50,000. He also said that the biennial would take place in Mashhad.
However, the organizers did not comment on these changes during the opening ceremony.
Photo: A visitor photographs works on display at the 11th Tehran International Cartoon Biennial opening at the Saba Art and Cultural Institute November 28, 2017. (Mehr/Iman Hamikhah)
RM/MMS/YAW