Private sector to revive, operate century-old fortress
December 12, 2017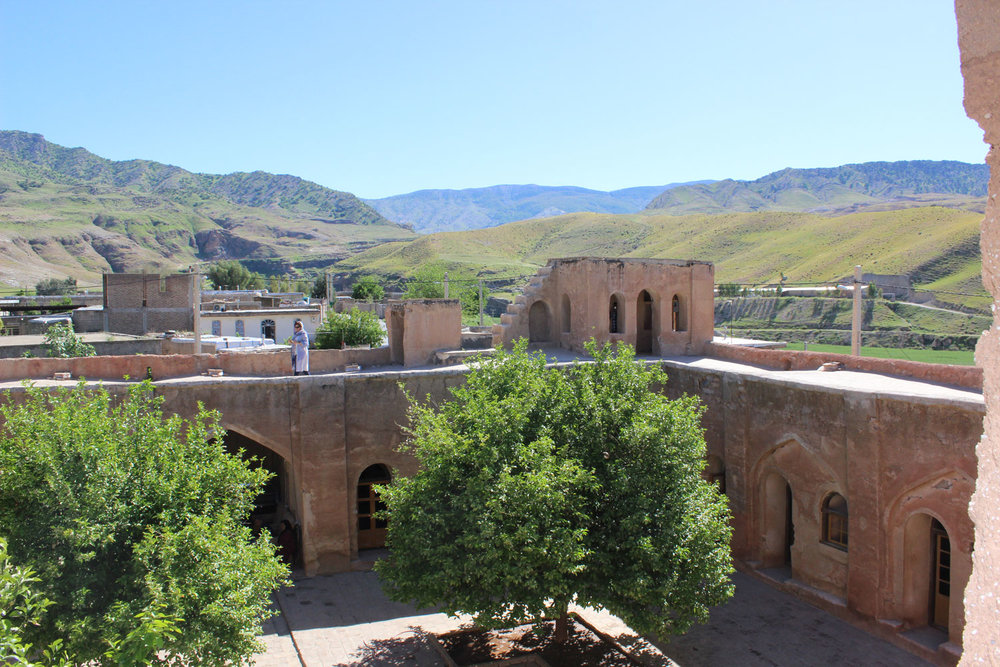 TEHRAN – A century-old fortress in Ilam province, western Iran, has recently been ceded to the private sector with the aim of repurposing it into thriving eco-lodges.
Mir Gholam-Hashemi fortress was handed over to the private investors to make the best use of the site under contracts for restoration, maintenance and operation, Mehr quoted Abdolmalek Shanbehzadeh, the provincial tourism chief, as saying on Monday.
The report didn't mention duration of the contract received by the Revitalization and Utilization Fund for Historical Places (known by its Persian acronym Saabta). However, similar contracts usually have validity of 20 years.
Located in Darreh-Shahr county, the fortress is constructed from stones, bricks, mortar and wood, the official said, adding, it has a total of 35 interconnected rooms.
"The stronghold was completed in 1924 with a military-residential purpose. It bears a Qajar-style layout that embraces four iwans (porticos)."
A scheme initiated by the Saabta lays out opportunity for privately-owned businesses to run certain old structures in order to be maintained and repurposed into hotels, traditional restaurants or lodging places.
Iran is home to many old mansions and historical buildings, which can buttress its budding tourism and hospitality sectors if managed appropriately and refurbished properly.
PHOTO: A view of Mir Gholam-Hashemi fortress in Ilam province, western Iran.
AFM/MQ/MG